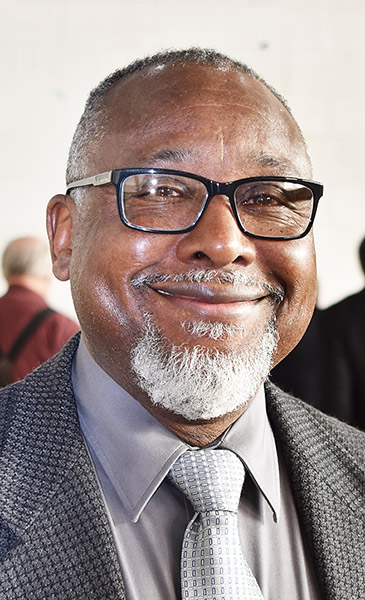 A large group gathered at the Green McAdoo Cultural Center on Monday for the organization's annual Martin Luther King, Jr., celebration.

The day is celebrated on King's birthday, and Monday would have been his 90th.

"It's an honor to celebrate the work that King did and the foundation that he laid," said Eugene Gallaher, president of the Green McAdoo center.

The center has hosted the celebration for 11 years now. Clinton native Cleo Ellis read the opening scripture for the service, and told The Courier News before the event started that Clinton deserves to have its story told regarding civil rights.

"We need more national recognition for what the Clinton 12 did here in 1956," he said. "I knew a little about them in high school, but it wasn't something that was regularly discussed."

The Clinton 12 were the first students nationally to attend a desegregated school. They faced extreme racism and daily threats when they

started to attend the school, primarily from white supremacists who came to Clinton from out of town. Only two graduated from Clinton High.

Ellis attended Green McAdoo prior to segregation, then went on to Clinton Elementary and graduated from Clinton High School in 1971.

City of Clinton Mayor Scott Burton was at the service and gave the welcoming address, while pastors from the area offered prayers and short messages. Carolyn Wilkerson and Delores Cole offered special music.