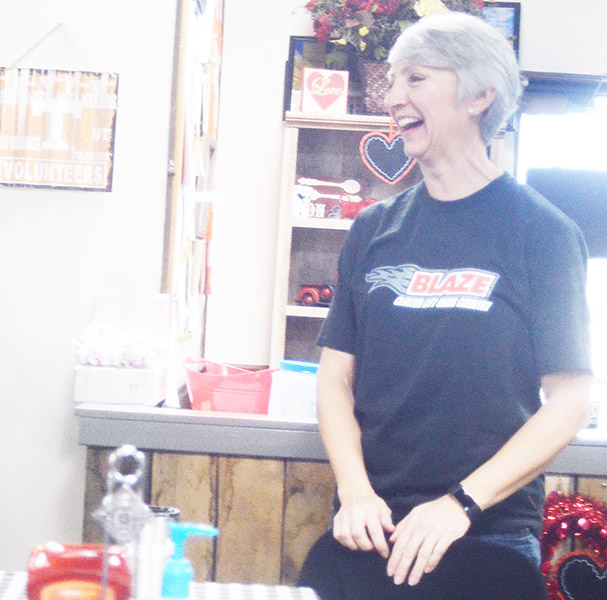 Clinton will soon have an elementary school track and field team.

The Clinton Blaze, which fields boys and girls basketball, cross country and bowling, will add a track team this spring.

Clinton City Schools athletic director E.T. Stamey announced that the Blaze will compete in track and field Saturday at the Blaze's Pancake Breakfast fundraiser at the Apple Blossom Restaurant.

The Blaze, which has had boys and girls basketball for two seasons and fielded a cross country team and co-ed swim team in 2018, will add both bowling and track during spring sports season.

CCS has also hosted soccer clinics conducted by East Tennessee soccer pro Chris Carroll.

A track and field clinic was already planned for April 18 at Clinton High School with high school athletes and coaches serving as instructors. An official track meet will be held after the clinic at the Clinton High School track.

Terri Kerley has been tapped to coach the Blaze track team in 2019 and she's excited. She coached the Blaze's cross country team, which sent fourth grader Laci Percival to the Elementary and Middle School National Championships at Knoxville's Victor Ashe Park.

Kerley said that she's excited to coach the Blaze's first track and field team, which will begin practicing in March.

"This is a sport for everybody," Kerley said. "It's more than just running. You also have field events and there's something for everybody.

"I'm really looking forward to track. If you don't like to run, you have field events."

She also noted that the Blaze, which is comprised of students from Clinton Elementary, North Clinton and South Clinton, will participate in Knoxville Track Club's summer program.

Many of Clinton's elementary athletic teams are open to fourth, fifth and sixth graders.

But Kerley said that she's looking to open the program up to students in grades 1-6.

Stamey is also excited.

"This is another way for us to keep our students active," he said.