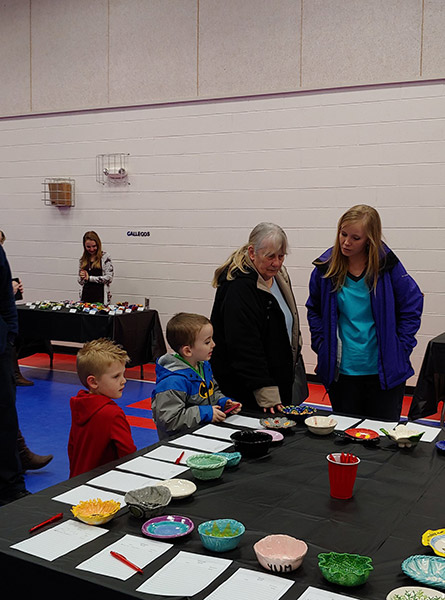 It's empty bowls time across Clinton City Schools (CCS).

Staff and students worked diligently to prepare for the Second Annual Empty Bowls Night which was held Feb. 21.

Each student created their own bowl, with each grade level having a different focus for the style of the bowl. Staff members created a bowl using the design of their choice to contribute to the special night.

Parents and community members were able to purchase student bowls for $5 each.

Staff bowls were auctioned off throughout the night with the highest bidder winning the bowl. While there, families enjoyed a bowl of Stone Soup in the cafeteria.

The main purpose of this event is to allow students to use their time and talent to give back to the greater community. All of the proceeds from this event go to Second Harvest Food Bank.

Second Harvest supports CCS student backpack program through-out the year, providing weekend food to needy students across the system. Although money is still coming in from this event, Clinton City Schools anticipates that a donation of approximately $6,000 will be made.

This night was made possible by CCS art teachers Allison Swanner and Ashley Webb as well as many parent volunteers.