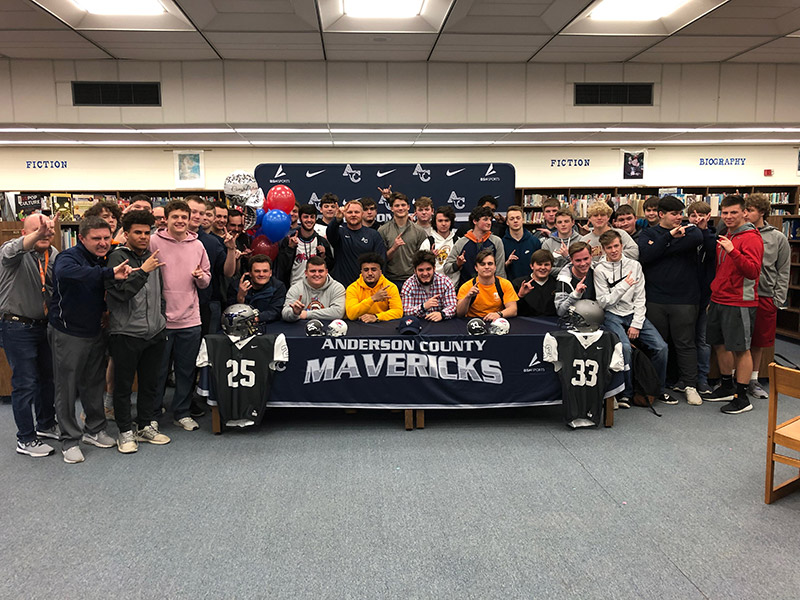 Anderson County football seniors Marquis Gallaher and Noah Colorusso have both officially signed their National Letters of Intent to continue their academic and athletic careers at the University of the Cumberlands, in Williamsburg, Ky.

The 2019 All-Region 2-4A duo join a successful NAIA football program, as the Patriots finished 2018 10-2, and ranked 12th in the NAIA's final Top-25 poll.

The Patriots compete out of the Mid-South Conference, along with 20 other institutions.

In 2018, the University of the Cumberlands finished 5-1 in conference play — good enough for second in the MSC-Appalachian division.

Gallaher and Colorusso are now the third and fourth members of a very talented 2019 Mavs' football senior class to commit to playing at the college level.