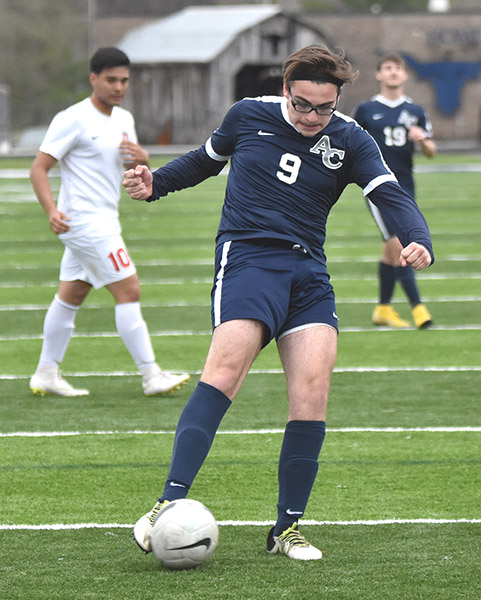 The Anderson County High School Soccer Mavs looked to bounce back from a 7-0 defeat to Austin-East, as they hosted Loudon last Thursday.

The Mavericks struggled to connect passes or maintain possession for most of the match, as the visiting Redskins pressed high up the pitch.

Anderson County's senior keeper Dan Goodman was the biggest reason the Mavs stayed in the contest.

Goodman was a force between the sticks, and denied Loudon's unrelenting attack.

The Redskins created chance after chance, but Goodman ended all of those chances with saves.

Goodman's biggest saveof the night came just before the halftime whistle.

Facing a breakaway, one-on-one situation, the senior keeper made a fantastic reaction save to his right.

Goodman's right paw denied the Redskins' attacker, and kept the match scoreless heading into the break.

The Mavs struggled to create any offense in the second 40 minutes of play, as absence of sophomore forward Ryland Ford was noticeable.

The Redskins would dominate possession and the speed of play.

In the 74th minute, Loudon found the back of the next off a missile of a shot.

The direct free kick beat Goodman to his near post, and the Redskins escaped with a 1-nil win over Anderson County.

The Soccer Mavs return home to host Kingston, on Thursday. The kickoff for Thursday's match is scheduled for 6:30.