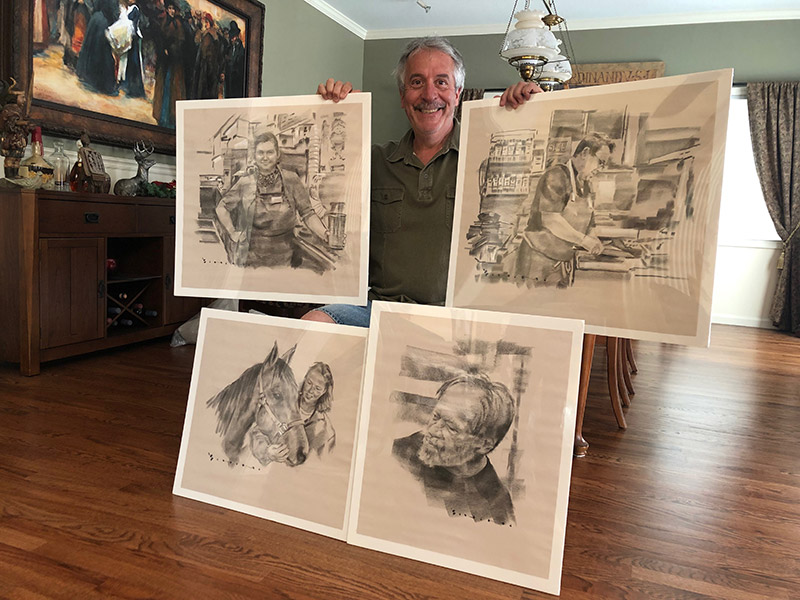 This column celebrates the people of Anderson County, and will culminate in a gallery exhibit at the end of the year of all the portraits that have been sketched by artist Joe Bonomo.

As you can see in the photo, each sketch is much bigger than it is in the paper. The finished result is a portrait that truly reflects the person behind each story we're told.

If you would like to nominate someone to be featured in this column, please email crystal@mycouriernews.com.



LaFollette resident Joe Bonomo is a prolific, successful artist, and is passionate about portraiture. He spent many hours in Anderson County recently photographing people in town and learning a little about them, and then going back home and creating their portraits.

To find out more about Bonomo's art, visit bonomoart.com, on Facebook at Facebook.com/artofjoebonomo, and on Instagram at @bonomoart.

This series, however, is only available in The Courier News.