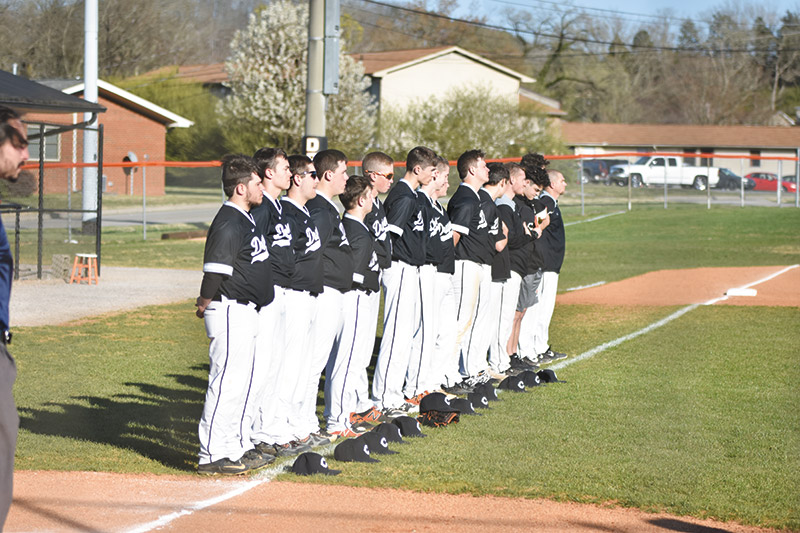 The 2019 Clinton Baseball Dragons had a rough season.

After going 16-18 in 2018, Clinton lost 11 seniors and entered 2019 a very young team.

The 2019 Dragons' lack of experience showed at times, and Clinton finished the season 10-23.

Also, the Dragons only won one game in district play, and finished last with a 1-13 record.

However, as the eight seed, the Dragons would earn a signature win in the district tournament.

Trailing 7-3 late in the ballgame, the Dragons rallied to take the lead, before upsetting and eliminating Oak Ridge.

Clinton had lost eight straight games prior to that win, and realizing what that win meant to this ballclub was easy to see.

On the mound, junior Chase Lockard was the Dragons' go-to guy, as he led Clinton with 32 and two-thirds innings pitched.

Lockard finished the season 2-6, however he would be the only member of Clinton's bullpen to earn more than one win.

The junior finished the season with a 4.929 ERA, 35 strikeouts, 23 walks, and opposing batters averaged .288 against him.

Offensively, Clinton was led by Lockard and senior Logan Bowling.

Lockard finished the year with a .287 batting average and Bowling followed, with a .279 percentage.

In 80 at-bats, Lockard tallied a team-high 23 hits and 19 RBIs.

Bowling concluded his last season as a Dragon with a .500 on base percentage and a .328 slugging percentage.

Plus, the senior was and Clinton's beam-ball magnet, as he was hit by a pitch a team-high 16 times.

The Dragons graduated six seniors this past Sunday, but Clinton's underclassmen are now a year more experienced.

The Clinton baseball program has nowhere to go but up, and improvement is inevitable.