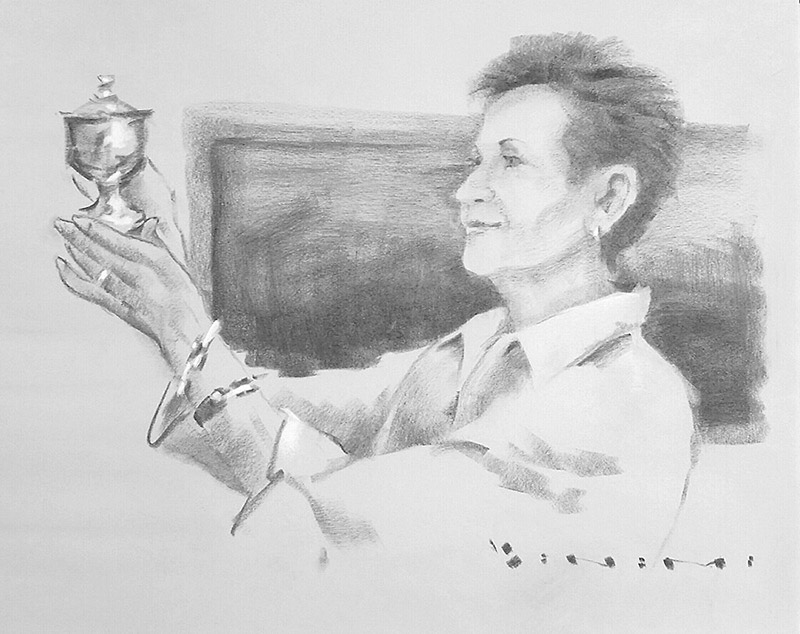 Jane Martin, owner of Historic Clinton Antiques, has owned her antique store on Market Street for almost nine years. She's from Blount County, but chose Clinton as the place for her shop.

"I love it here," she said. "I chose this area on purpose."

Martin said she has always loved antiques.

"I've had it in my blood since I was 18 years old," she said. "My parents always loved old things and antiques."

She ran an antique business on the side for a long time, and when she retired, she got into it full-time.

"You meet a lot of nice people, and that's the good thing about it," she said.

"It's never the same. Every day is different."

She keeps a guestbook at the front of the store for her customers to sign. Every now and then, she looks back through it and reminisces about the people she has met, befriended, and sold beautiful items to.

"I just love to go back and review that," she said.

She has had customers from all over the United States, Canada and even overseas.

With coffee and cookies set out beside the register, her store — which is actually a mall with 12 separate vendors that sell their wares — encourages customers to spend time drifting through the aisles filled with nostalgia and timeless treasures.

"Business has been good," she said.

"Some days are better than others, but I think we're doing the right things. We're nice to our people. We love our customers and they love us back."

Many of the antique store owners have been on Market Street for about as long as Martin has, including Don and Donna Raines, Angela Galen, Jerry Ellenburg, Jane Holt, June Adcox, Marcia Pemberton, Tony Chiffone and others. Just around the corner on Main Street is Craig Hansen's Cadence Craft and Trade, and on the other side of the railroad tracks is Jane Holt's Clinch River Mercantile.

It's a tight-knit, passionate community that keeps Clinton thriving.



LaFollette resident Joe Bonomo is a prolific, successful artist, and is passionate about portraiture. He spent many hours in Anderson County recently photographing people in town and learning a little about them, and then going back home and creating their portraits.

To find out more about Bonomo's art, visit bonomoart.com, on Facebook at Facebook.com/artofjoebonomo, and on Instagram at @bonomoart.

This series, however, is only available in The Courier News.