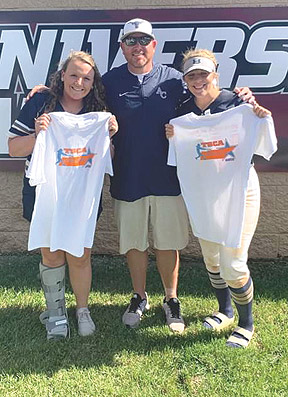 Emilee Fowler and Hannah Bruce were both selected to the Tennessee Softball Coaches Association All State team.

Both girls were also selected to play on the East All Star team that beat both the Middle All Star and West All Star teams.

Hannah Bruce made the trip to Cumberland University for the game to cheer on her East teammates even though she was unable to play because of a broken foot.

She pitched through the entire district tournament with the injury.

Emilee Fowler started at third base for the East squad and went 4 for 6 on the day at the plate and came in second in the Home Run Derby.

She also was selected to go represent the Tennessee All Star team in its game against the Kentucky All Stars.

Tennessee won the border state diamond matchup for the second year in a row.