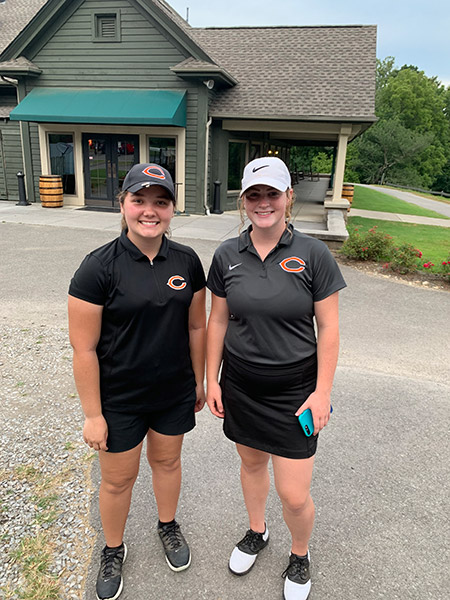 Clinton High School's golf team faced off against rivals Anderson County and Gibbs at their home course of Centennial Golf Course.

The final scores for the boys were: 184 for Oak Ridge, 200 for Clinton, and 171 for the winning team, Anderson County.

The scores for the girls were: 109 for Anderson County, 103 for Oak Ridge, and 93 for winning team, Clinton.

Trace Duncan was the lowest scoring player for the Clinton team, with a score of 41, only a single stroke higher than the lowest scoring player across the board, who played for Oak Ridge. Duncan tied with Anderson County's lowest scoring player, Ian Neff.

For the girls, who won their match by a comfortable margin, the lowest scoring player was Riley Scarbrough, with 44.

Her scored was five strokes below her teammate, Sophie Seviers, 49, and a full seven strokes behind the closest player from Anderson County or Oak Ridge.

Head Coach Matt Cain said he's very proud of the team, and especially proud of the win for the girls team and the work they've put in, especially Ms. Scarbrough.

"She has done absolutely amazing," said Cain. "She's taken her practice to another level and it really shows."

The Clinton team wanted to sincerely thank Tennessee Centennial,

their home course, for working with them regarding the students' schedules and being such wonderful partners for the high school teams by allowing them to practice there and hosting the games.