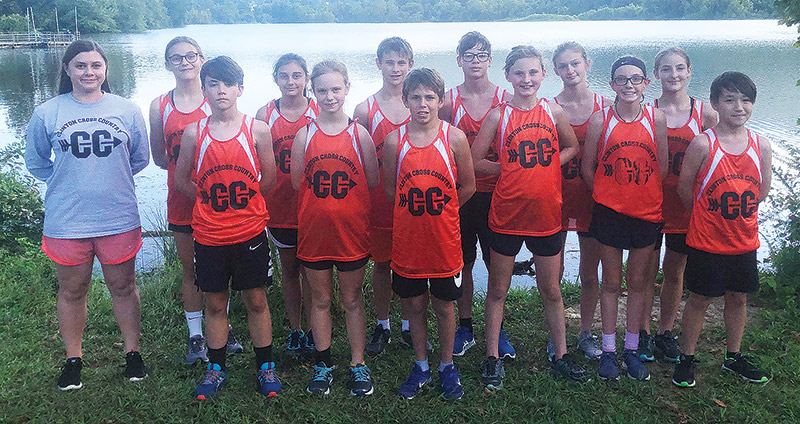 Back again! With more stories from the halls of YOUR hometown middle school.

You will find short pieces below related to areas of learning and fun in our building from Classes and Sports to Hawk Life, Student Spotlight, and our new focus on College & Career awareness.

Showcasing a wide variety of the positive happenings at Clinton Middle School: College and Career Academy (CMCCA) is Hawk Talk's first priority.



Hawks focus on literacy with new curriculum, great reads by Marissa Eccles, Jasmine Erick, Braden Hensley, David Holguin English Language Arts (ELA) classes in all three grade levels are in the midst of literature studies as part of the new Wit & Wisdom curriculum.

Eighth grade ELA classes are currently reading and analyzing The Crossover by Kwame Alexander.

Mrs. Kuhens says, "The whole book is very approachable and not intimidating thanks to the way it is written. The story is relevant and not some old story from 1000 years ago."

We spoke to Tyra Martin who said that she thought, "The book was good. I like that it could be a relatable story. My favorite part was the story time where the dad brings up stories about what happened whenever they were little."

Seventh grade classes are reading a version of The Canterbury Tales by Geoffrey Chaucer.

"We are discussing sensory details, said Mrs. Montgomery, "and we're going to do readers theatre where the kids get to play a part in the book."

She led us to Sophia Tipton, who said, "We're just learning a lot about the social hierarchy in the Middle Ages."

When asked about how the curriculum was set up Sophia told us, "I think the way it's set up is really effective because it doesn't feel overwhelming and it doesn't feel like 20 minutes where you just sit there and do whatever you want."

Sixth grade classes are currently reading and analyzing Bud, Not Buddy by Christopher Paul Curtis.

Mrs. Pridemore says, "The book is about a boy trying to find family during the Great Depression. This has allowed our kids to be able to connect to each other through hardships even though not as severe."

The book has many hardships that the kids can relate to in their own life. They love the book inside and out and can't wait to finish it!



End of quarter college visits coming soon...

By Emma Vaughn, Jordan Pridemore, Ethan Clock

On October 3rd, 8th grade Hawks will be visiting colleges for the first time this school year!

All students will be going to four different colleges to tour in the morning. The students here can go to either UT Knoxville, Carson Newman, Pellissippi State, and TCAT Jacksboro.

Last Wednesday, students chose which college they prefer to visit.

Hawks in good behavioral standing throughout these beginning weeks of the school year so far will eat lunch and head out for more incentives throughout the day.

For the afternoon incentives: students visiting UT will eat at the Student Union and go to World's Fair Park, Sunsphere, and the Knoxville Museum of Art.

Hawks travelling to Carson-Newman will head to Knoxville Zoo for a Career Tour, shadowing zookeepers, the zoo grounds crew, maintenance workers, and hear a presentation on what it is like to work at the zoo.

Those attending Pellissippi State will head out to Brushy Mountain State Prison for the museum tour with lunch at The Warden's Table.

Finally, students visiting TCAT will head back to Clinton for popcorn, candy, soda, and a screening of Abominable at the Ritz Theater.



It's Spirit Week in Hawk Land

by Mia Baylis, Blayk Hazelhurst, Reese Rittenberry, Tomi Taylor

This week at Clinton Middle is Spirit Week in celebration of Homecoming! Our Homecoming Football game against CAK will be held tomorrow, September 19, 2019.

This year's themes:

Monday: Patriotic/America Day

Tuesday: Western Day

Wednesday: Wacky Wardrobe

Thursday: Color Wars (8th - Black, 7th - Blue, 6th - Orange)

Friday: Hawaiian/Tacky Tourist day.

Thanks for sharing this week full of school spirit and #HawkPride!



Cross Country Hawks run into another

season

by Rylee Gann, Hayden Scarbrough, Eric Page, Rhett Seivers

The Cross Country season has officially started!

Our running Hawks had an amazing last meet at Cove Lake recently along with their top runner Carl Helus.

CMCCA teacher and Cross Country coach Dorian Ewing said, "I love coaching Cross Country because of the relationships made through running."

Cross Country runner Drayche Watson told us, "The hardest part about Cross Country is the hills."

But CMCCA Cross Country is always looking for a challenge. The Cross Country team has had great success this season and is looking to continue that trend.

Until next week...