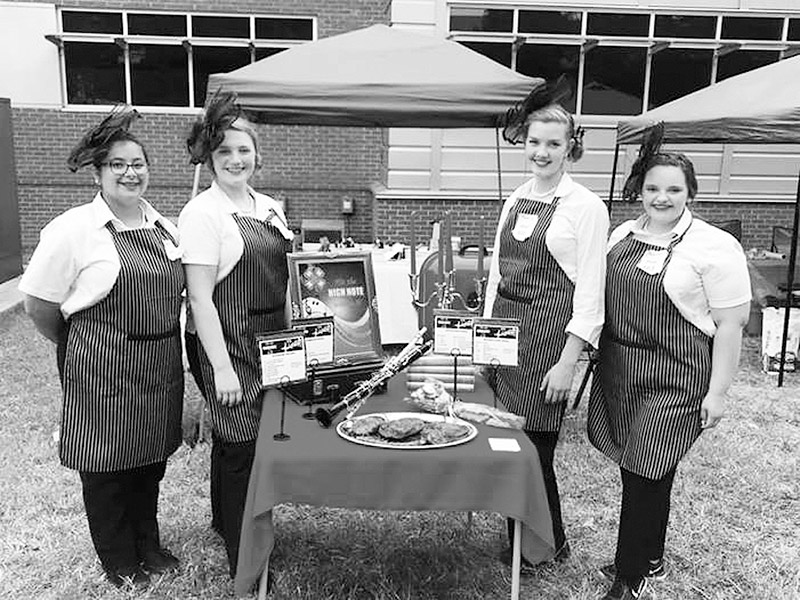 Anderson County's 4-H Outdoor Meat Cookery Team took home state champion honors during the 2019 4-H Fall Judging Day, which included teams from across the state.

In the contest, a team consists of four members. Each member grills a different type of meat – beef, chicken, pork or lamb.

The team also prepares an overall platter in a themed presentation.

Members are judged on safety, food preparation and cookery skills, taste and finish of each meat product, and overall presentation.

The Anderson County team selected "Hit the High Note with 4-H" for its theme, which reflects each team member's involvement in music and performing arts.

Team members are Alexandra Stroud, Meredith Grant, Bonnie Chandler, and Lily Vandagriff.

In addition to winning the state championship, two members also earned high individual honors in their division: Meredith Grant, lamb; and Alexandra Stroud, poultry

As the high individual in poultry, Stroud will have the opportunity to compete in the National Egg & Poultry Conference in Louisville, Kentucky, and compete in the Chicken BBQ competition.