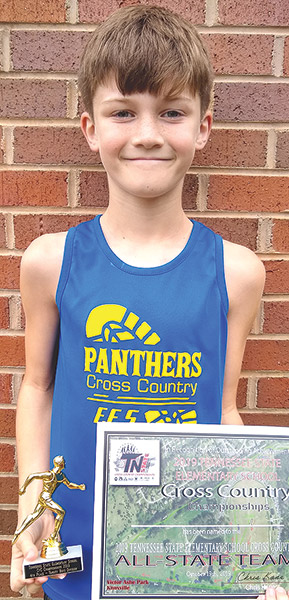 The Tennessee State Elementary Cross Country Championships took place on Saturday, Oct. 19, at Victor Ashe Park.

The length of the race was one mile, and a total of 289 children from grades 3-5 competed.

Cameron Hardy, a fifth-grader at Fairview Elementary, came in fourth in the state after a rocky start.

Hardy, an avid runner, has competed in the Junior Olympics on three occasions and just this past summer won All-American Honors after finishing seventh in the nation in the 1,500 meter.