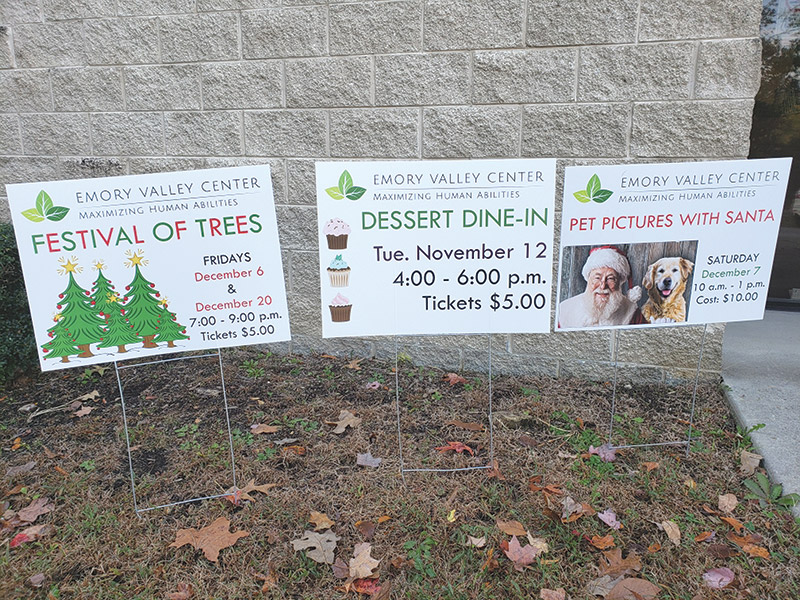 Emory Valley Center began its 2019 United Way campaign last month, featuring a variety of fundraising opportunities, some of which will be open to the public.

For almost two decades, Emory Valley Center's employees have been giving back to the community through their contributions to the agency's campaign for the United Way of Anderson County.

Coming fundraising events open to the public include a "Dessert Dine-In" on Tuesday, Nov. 12, 4-6 p.m.; "Festival of Trees" on Friday, Dec. 6 and Friday Dec. 20, 7–9 p.m.; and "Pet Photos with Santa Claus" on Saturday, Dec. 7, 10 a.m. – 1 p.m.

All events will be held in the Caldwell-Thompson building, 723 Emory Valley Road, Oak Ridge. Sock hats, scarves and Christmas ornaments with Emory Valley Center's logo on them are available for purchase until Dec. 31, with proceeds going to the United Way of Anderson County.

For more information and details, contact ReNee' Pelicano, United Way campaign chair for Emory Valley Center, renee.pelicano@evcmail.org.

Emory Valley Center has been meeting the needs of people with intellectual, developmental and physical disabilities in East Tennessee for 64 years and currently provides a wide variety of services.

Those include behavioral health services; community integration; education, employment, family assistance, pre-vocational training and residential.

This support reaches more than 1,400 children and adults each month in 16 East Tennessee counties.

To learn more about Emory Valley Center and its programs and services, visit www.emoryvalleycenter.org, and follow it on facebook at facebook.com/emoryvalleycenter and Instagram, emory.valley.center for program/success stories and photos.