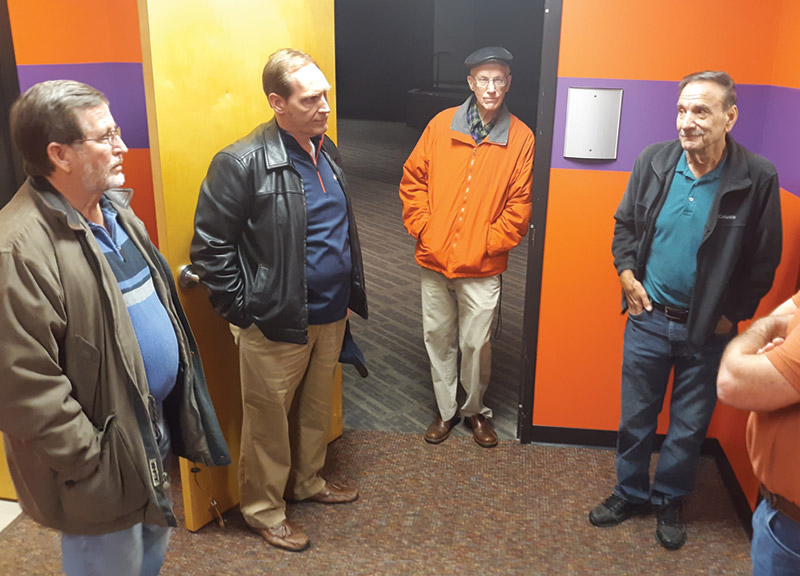 Several Anderson County commissioners toured the two proposed sites for a new Anderson County Senior Center last week.

Commissioners Tracy Wandell and Chuck Fritts from District 1; Robert Jameson from District 2; Shain Vowell from District 4; and Robert McKamey from District 5; Anderson County Mayor Terry Frank, as well as a representative from the Anderson County Buildings and Grounds Department toured the Faith Promise building in Mariners Pointe subdivision and the Old Armory in Clinton.

The Faith Promise location is approximately 6.7 acres, about evenly split between the building and an adjacent lot.

That location has been offered to Anderson County for $500,000.

Both locations offer ample parking.

Commissioners are familiar with the Old Armory. It currently is home to Roane State's Mechatronics program and has been for some six years.

The Old Armory will become available when the new TCAT facility is opened in Andersonville —about 18 months from now.

It's the Faith Promise location that's creating a bit of a stir.

But if the county opts not to pursue Faith Promise Church the county might find another use for the building.

During County Commission's October meeting Commissioner Fritts suggested that if the county does not want the property for use as a senior center, the county should purchase it anyway and move the Anderson County County Commission and its offices into the structure.

Fritts said it's all about making the Anderson County Courthouse more secure.

"You're never going to make the courthouse secure as long as County Commission meets on the third floor of the building," he said during the tour, echoing his comments from the November meeting.

Anderson County Commission Chairman Tracy Wandell asked Fritts for more details on his vision during last week's tour.

Fritts pointed out that if you only had courtrooms on the third floor it would be easier to provide security because there would be no reason for anyone other than those with court business on the floor.

"And I've heard estimates of up to $1 million to make it more secure," Fritts said.

Fritts said that using the site as a senior center would get "first priority."

"But if commission doesn't want to use it for that, I may push that we buy the property anyway," he said.