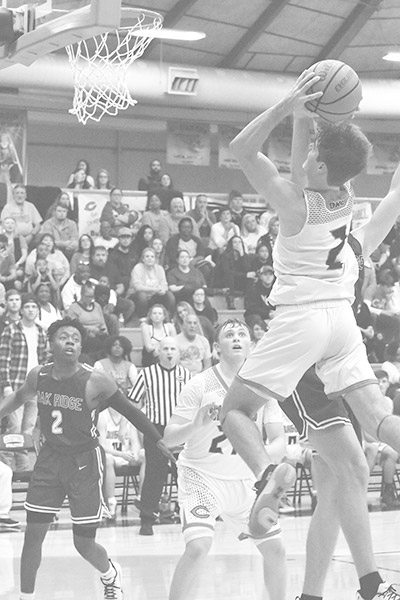 Clinton hosted Oak Ridge for their historic rivalry game on Friday, Dec. 13. Both the Dragons and the Lady Dragons dropped to the Wildcats, the boys by a score of 54-51, and the girls by a score of 62-33.

The Dragons dominated in the first half of their game, taking an early lead that steadily increased until they were a full 12 points ahead of Oak Ridge in the second quarter.

This came after multiple mess-ups by the Wildcats, including dropped balls and blocked passes that Clinton capitalized on.

The start of the third quarter marked a sharp decline for the Dragons, and they began to falter. Clinton scored just 21 points in the second half, versus 30 points in the first half.

Clinton came up short in its field goal percentages. The only place Clinton beat Oak Ridge at was the free throw line, with Clinton making 75-percent of its free throws to Oak Ridge's 21-percent.

Clinton traveled to Powell High School on Wednesday, Dec. 11, for a makeup game against the Panthers after their original game was canceled Tuesday due to weather. They lost 53-57.

Clinton started the game strong against Powell, quickly rising to 17-2. Throughout the third, though, the Panthers began to gain on the Dragons, taking their original 15-point lead down to only three by start of the fourth before Powell took the lead.

Seconds before the final buzzer, the Dragons tied the game 49-49, sending it into overtime. Still, Clinton couldn't manage to find whatever fire had motivated them early in the game and the Panthers quickly regained the lead and carried it to the end, finishing the night 57-53.