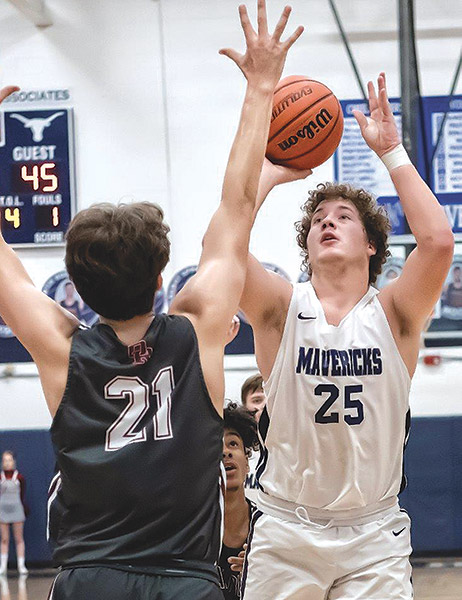 Anderson County High School basketball teams suffered through rough times last week as the varsity teams were defeated Tuesday at Central and Friday at home against Oak Ridge.

The Mavericks' 58-42 loss at Central found the host Bobcats score nine straight points at the end of the first period to take command of the contest.

Trailing by five after eight minutes and behind by only four with 5:13 to go before halftime, AC was not able to get any closer thereafter as Central began to pull away.

The Mavericks received balanced scoring from three players who each finished in single figures – Carter Jett, Stone Hatmaker and Nick Reed with eight points apiece, while Eli Varner ended the night with seven. Hatmaker made two three-pointers, while Varner added his own trey.

In the Lady Mavs' loss at Central, Kylie Alvis scored 13 of the team's 17 points.

The Mavericks' 65-38 loss at home Friday against Oak Ridge found the home team playing fairly even with its guests early before the Wildcats took command and showed why they are atop the District 3-AAA standings.

"We were behind by eight after one (period), which was similar to the way we started against them (Oak Ridge) when we came from behind late to beat them over there last year," said AC Coach Derek Wallace. "It turned out things weren't going to work out that way this time because Oak Ridge took full control and there wasn't much we could do to stop them."

The Ridgers led 18-10 after one period, 34-21 at halftime and 54-26 after three periods.

Connor Martin topped the Mavs with nine points, including two treys.

Jett and Hatmaker each scored once from outside the arc.

The Anderson County teams were scheduled to host Karns Tuesday and they have Campbell County slotted on the home court Friday.

AC travels to Halls next Tuesday and returns home Friday to face Clinton.