Despite strong second half, Mavs fall to their old rivals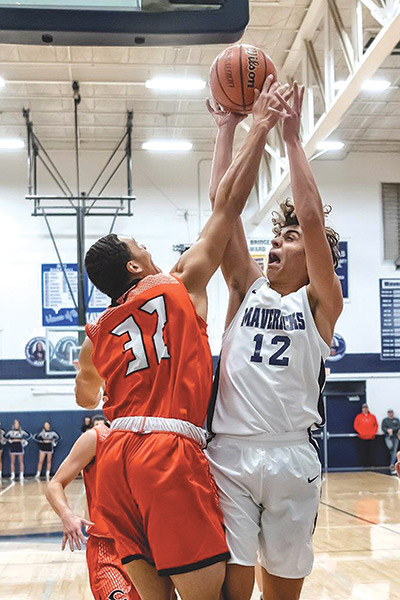 Anderson County couldn't pull themselves back up after Clinton took a large lead in the first half of a low-score game.

The Clinton Dragons travelled to Anderson County High School to face off in a rematch against their cross-county rivals after a win against the Mavericks at the start of the season. The Dragons won 48-38.

A problem that has plagued Anderson County all year long came back to haunt them against Clinton: the inability to hit their shots. The Mavericks came away with only ten baskets out of 26 and only two treys by the end of the game. Though that trend diminished in the second half as the Mavericks began to fall into step, it allowed the Dragons such a large lead in the first half of the game that the Mavericks simply couldn't catch back up. In total, the Mavericks scored only five points in the first half of the game. They closed a 16-point lead down to a measly four points in the second half, but simply couldn't finish the job.

Trace Wandell and Jackson Garner were the two lead scorers for the Dragons, with the two boys finishing with 16 and 15 points respectively. Chase Lockard came in a strong third with nine points, but finished with the most assists on the team, three.

For the Mavericks, Anthony White led with ten points. Eli Varner was the second highest scorer for the Mavericks, with eight points, but an incredible ten rebounds. Unfortunately for the Mavericks, Varner fouled out of the game with two minutes left, just as the game was at its closest.

Carter Jett, meanwhile, had an unusually low-scoring game with only seven points under his belt, but he did come away with three assists as well as the team's only steal of the night.

Both teams have one week left of their regular season before they move into post-season play.