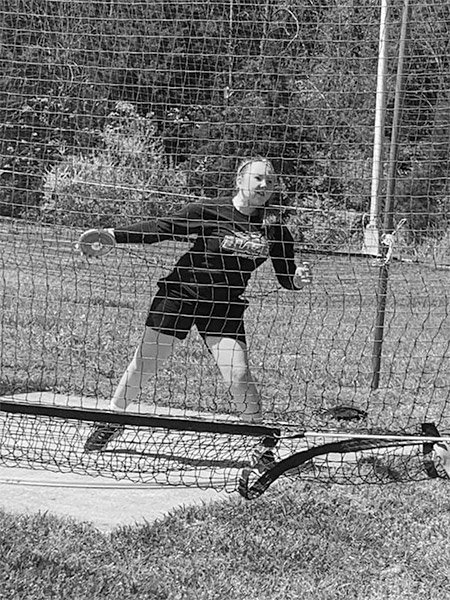 The COVID-19 pandemic continues to alter life globally, and one of the most recent things to be hindered is the elementary spring sports program in Clinton City Schools.

The pandemic recently brought the school year to a premature end, and with that, it halted the Clinton Blaze's tennis clinic, track and field programs and bowling league.

Clinton City Schools, like most school districts throughout the state of Tennessee, had hopes of returning from an extended spring break by late April, but those aspirations were dashed last week when Gov. Bill Lee recommended that Tennessee public schools remain closed for the remainder of the 2019-2020 academic year.

CCS athletics director E.T. Stamey said that he is disappointed to see the school year end, but he wants the students to know that he and the rest of the administrators and staff at Clinton City Schools are thinking about them.

"I don't think the younger kids are taking this quite as hard as the (high school) seniors," Stamey said. "But we like to stay in touch with the kids, especially when we see them in public, and when they have a birthday we want to put it up on the Clinton Blaze Facebook page."

And of course, the planning for Stamey never stops. Basketball tryouts are just a few months away, so he's taken to social media to promote those.

He's also keeping the community posted about new teams on the Blaze and Lady Blaze basketball schedules for the 2020 season.

Even though organized team activities have stopped. the Blaze and Lady Blaze athletes are coping with life after the suspension of organized sports.

Kaden Webber, who plays for the boys basketball team that had another historic season in 2019, is also on the track team and he's remained active with help from his mother.

"I've been going on three-mile walks with my mom, riding my bike, my hover board," he said. "I've been shooting basketball, riding my four-wheeler and working on my school work."

Ryley Brewer, another runner for the Blaze, is continuing to work out. He runs every other day if the weather permits.

He runs two miles on a route that has a rough downhill segment. He also exercises on an elliptical machine.

The bowlers are also staying busy as well.

Addyson Kidwell is spending her time helping her parents set up the Snowball Shack.

She also spends time playing with her dog, doing school work and going to the lake on the family boat.

She said that the saddest thing is not being able to see her friends every day.

Matthew Denton, another bowler, is spending his time doing chores such as cleaning, mowing the lawn, feeding the chickens, cleaning the chicken coup and gathering eggs.

He also walks the dog and rides his bike. He reads and has a creative hour where he can read and do puzzles.

He's also learned how to lay bathroom floor tile. But he misses hanging out with his friends during this time of social distancing.