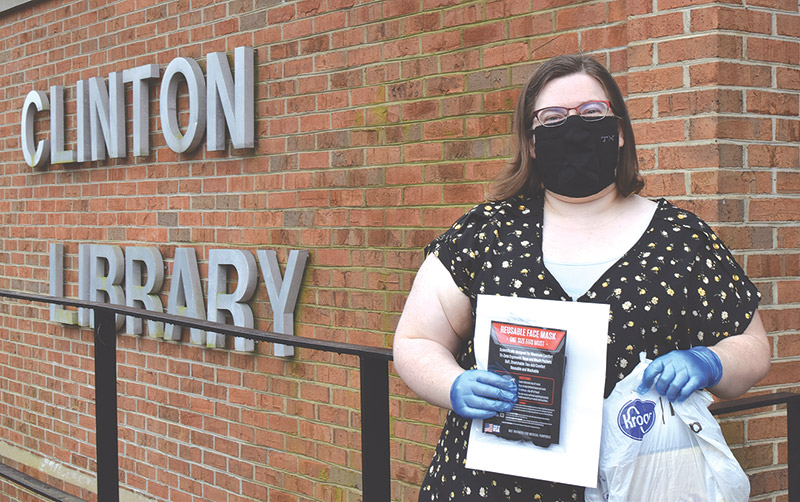 The Clinton Public Library began the second phase of its re-opening plan on Tuesday, May 26, meaning it will now offer computer use by appointments and will continue curbside pickup.

Kim Harrison, the director of the library, said the board meeting to vote on the reopening plan she proposed went well, but board members are still unsure of what criteria to use to assess reopening.

"The board is seeking a more professional opinion on what metric we should be using," said Harrison.

Regarding what the second phase of reopening will entail, it will mostly just be the limited use of computers by appointment.

"No browsing the collection quite yet," said Harrison. "But everyone is still able to place reserves and things."

The library moved to contactless pickup at the beginning of the outbreak of COVID-19, and has remained steadfast in the commitment to continue operating in a way that keeps the community as safe as possible.

The library is also a distribution hub for the face masks being distributed by county health departments, so patrons can pick up face masks with their books. All they have to do is specify in their pickup request that they want a mask.

The second meeting of the library board will be at 4 p.m. June 4, in which they will again try to decide on the proper course of action moving forward. That meeting will take place online and, according to Harrison, will probably be live-streamed. Ultimately, reopening plans will depend on whether an acceptable metric has been decided on to gauge the progress of reopening efforts on new cases.