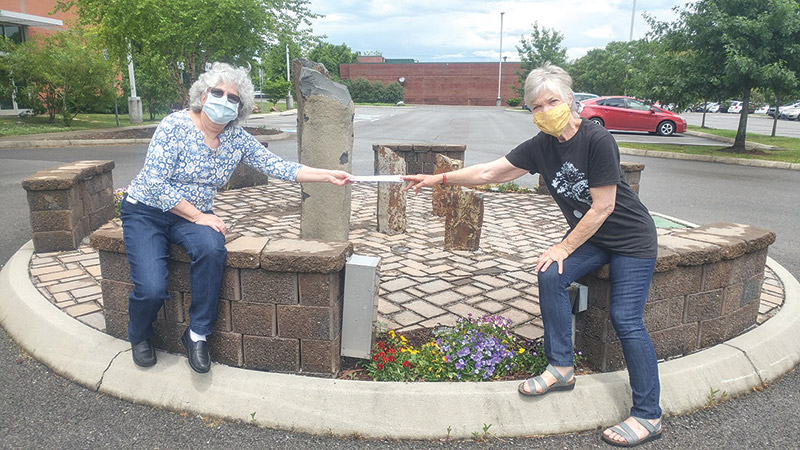 In order to practice social distancing and still provide food on the final Friday of the month, the Stone Soup Ministry of Oak Ridge Unitarian Universalist Church (ORUUC) and the Jewish Congregation of Oak Ridge in partnership, will give away family size bags of groceries on a first come-first served basis between 5 - 6 p.m. —or until supplies run out — Friday, May 29.

Drive through the ORUUC parking lot to the main entrance of the church where a volunteer will assist you.

Please remain in your car and maintain a safe distance from other drivers. ORUUC is located at 809 Oak Ridge Turnpike (traffic light #2) in Oak Ridge.

"Since starting the Stone Soup Free Community Meal in 2010, we have never missed serving a meal on the final Friday of each month, though the last few months we have been giving away groceries instead, said Abbie Moore, one of the ORUUC coordinators of the ministry.

"We think it is important to be consistent and dependable because we're aware that many people are struggling to make ends meet and that money to buy food is scarce at the end of the month."

The Stone Soup Ministry name is derived from the Stone Soup Fable, a medieval tale in which a hungry stranger came upon a small village. Having no food he put water and a few stones in a large pot to boil. The villagers, who were suffering from a meager harvest, each contributed a bit of food, a carrot, a potato, etc. In the end, the stranger and the villagers sat down to the meal together. In modern times the story is usually told as a lesson in cooperation, something that is pertinent today.

"We are thankful to have the Jewish Congregation of Oak Ridge (JCOR) as our partner in the battle against food insecurity in our community. For the past several years they have helped to provide food for the meals and groceries to give to our neighbors," said Jinx Watson, ORUUC Stone Soup Free Community Meal program leader, who together with JCOR President Ronnie Bogard, coordinated the May 29 grocery give away.