Lake City finishes season at 8-3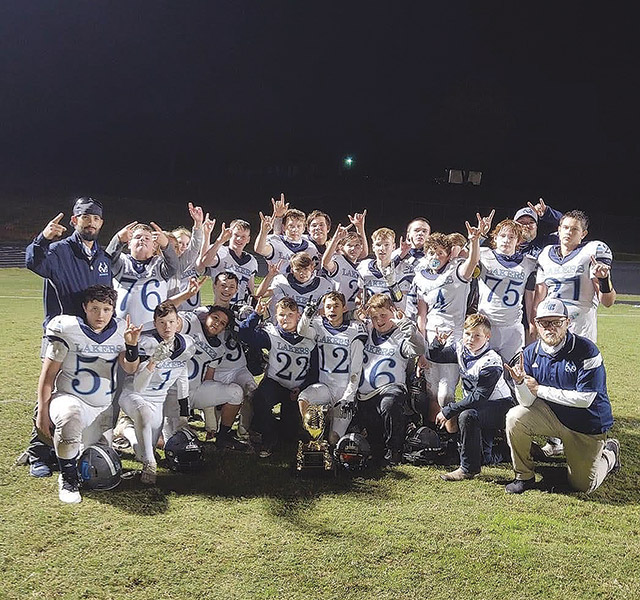 Lake City Middle School earned its second 3-A football championship on Saturday (Oct. 31) when it beat the Jacksboro Eagles 42-20.

This was head coach Jimmy Idles' first year as head coach for the Lakers and his first year as a middle school head coach in general, and Idles said he was proud of the team.

"The boys played hard. We got the ball at the start of the game and never looked back. Scored a touchdown on the third play."

Idles said that they were expecting a hard game out of Jacksboro, and they weren't disappointed.

"Defense came out to play," Idles said. "Jacksboro has a high-powered offense, and I think our boys did well against it.

"We forced, I think, four turnovers. Our boys were just clicking on all cylinders. Not bad for a group of 19 kids showing up to play.

The coach also said that it was a "big night for Anthony Carnicholas rushing the football, and a big night for our do-it-all quarterback, Trent Strickland."

The Lakers finished the season with a record of 8-3.