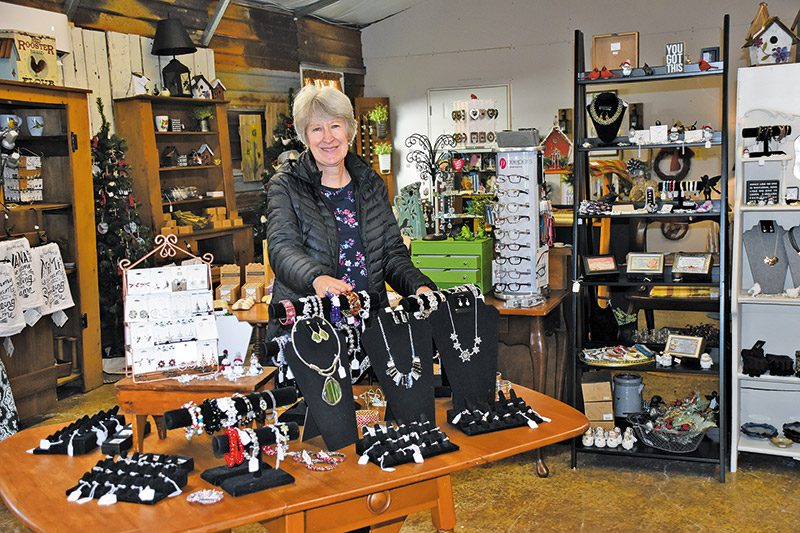 The new Red Rooster Gift Shop has opened on Bethel Road in Clinton, across from Habaneros Mexican Restaurant, offering costume jewelry, home-decorating items and other merchandise supplied by independent vendors.

Marsha Fuller and her husband, George, opened the store Wednesday, Nov. 4, after spending several weeks renovating the building. It sits behind the home they moved into about three months ago after relocating here from Upstate New York.

"We're excited to be open," Marsha Fuller said as several customers browsed through the 900-square-foot shop last Thursday morning.

She is a retired dietician who operated a similar business where the couple lived in the Rochester area. "That business allowed me to retire early," she said.

George Fuller is retired from a job in the nuclear-power industry, but still does consulting work and moved the couple to this area so he could work on assignments at TVA's Watts Bar nuclear plant.

The couple hope that the gift shop, which they will run together, will help connect them with their new community, Marsha Fuller said.

Store hours are 10 a.m.to 5 p.m. Wednesday through Saturday, except Fridays, when the store will stay open until 8 p.m.

The shop fronts on Bethel Road, and has a small parking lot in front.