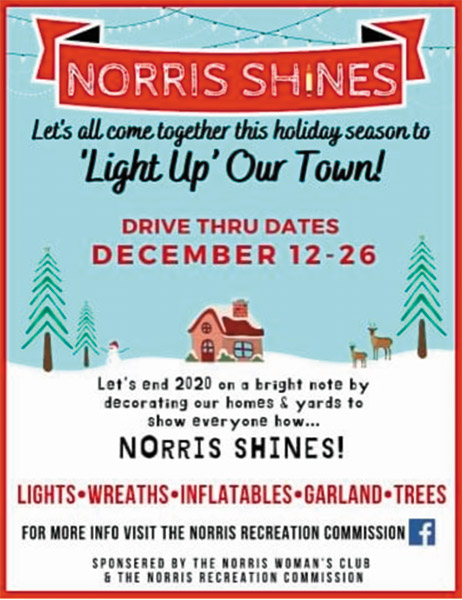 Norris wants residents to make sure the city "shines" during the coming holiday season.

A campaign by the Norris Woman's Club and the city's Recreation Department, called "Norris Shines," implores residents, "Let's all come together this holiday season to 'Light Up' Our Town."

The effort encourages residents to use lights, wreaths, inflatables, garland and trees to put Norris on the map for the season, with drive-through dates from Dec. 12-26 for people to see the results.

"Let's end 2020 on a bright note by decorating our homes & yards to show everyone how … NORRIS SHINES!" says a poster the sponsors have put up on social media and around the town.

The Recreation Commission asked for the City Council's cooperation in the effort during the monthly council meeting Nov. 9.