Next milestone? Her coach's record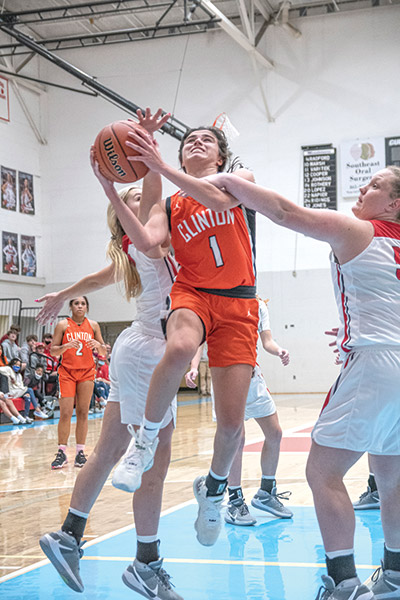 Clinton High School's girls basketball team didn't have its best game Monday night in the first round of the 2020 Farragut Thanksgiving Tournament.

The Lady Dragons captured a narrow 40-37 victory over Farragut's junior varsity team at FHS's Lynn E. Sexton Gymnasium.

Still, head coach Alicia Phillips and the Lady Dragons couldn't find much reason to celebrate.

But one Clinton player, junior guard Sarah Burton reached a career offensive milestone in the lackluster victory.

Burton, one of the area's top guards, scored her 1,000th point in a Lady Dragons uniform.

She was happy but not ecstatic before her team's lethargic performance was the first thing on her mind. She just wants the Dragons to be winners.

"It's a great accomplishment and a great honor but I'm more worried about winning," said Burton, who scored a game-high 26 points to lead Clinton to victory over the Lady Admirals JV squad. "I always dreamed of scoring 1,000 points, whether it be in elementary school, middle school or high school.

"But credit for this has to go largely to my teammates, for getting me the ball. They always get me the ball."

Now that Burton has reached that milestone early in her junior season, she has another prominent Clinton High basketball alumnus in her sights and that's Lady Dragons head coach Alicia Phillips.

"I going after my coach next," Burton said. "I think she's got something like 1,600 or 1,700 points."

Phillips set the record straight.

"I've got 1,700 points," she said.