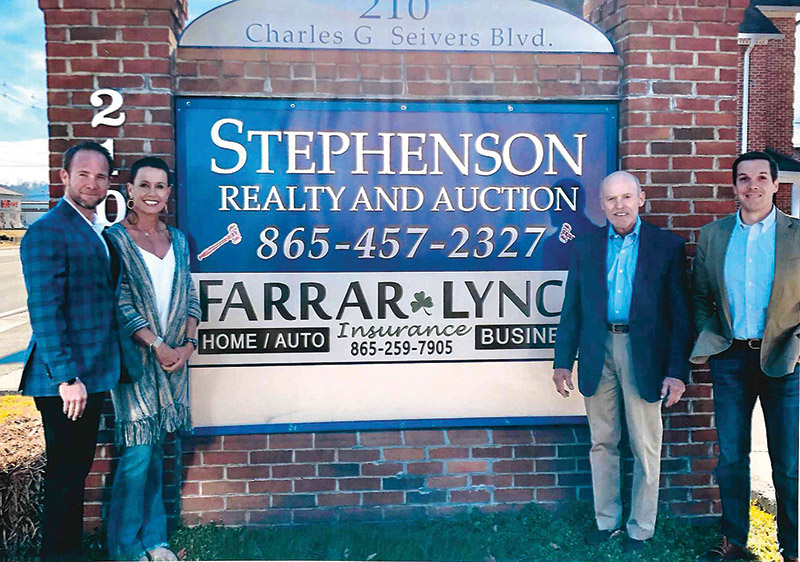 One of the area's most popular real estate firms has announced a new addition to its family.

John Meyer has joined Clinton-based Stephenson Realty & Auction Co. as an affiliate broker.

Meyer, a fourth-generation Anderson County resident, said he is thrilled about the opportunity to work for a real estate company that has such a deep connection and history with the Clinton community.

Meyer said he earned his real estate license in September 2020, and worked for a "large, Knoxville firm for a couple of months."

"But it wasn't what I really expected," he said. "I love connecting with people. I hate to use the term, 'people person,' but I love meeting people and finding that common thread we all have."

Meyer said he had a conversation with Bear Stephenson about joining Stephenson Realty & Auction Co., and things just fell into place.

"He told me that if I got into real estate for any other reason than to help people, then I'd fail," Meyer said. "'You can make a ton of money, but if you don't have the goal of helping people, then you're not successful at all,'" he told me.

"'There is a special connection between the land and the people. It's more than just a patch of dirt. We're helping people find a home to raise their families, or settle an estate.' When he told me that, I knew I was in the right place," Meyer said.

"It's an old-school way of thinking, I guess, but if you treat people right, the rest will take care of itself."

And working with Stephenson, Meyer said, is a special treat.

"That man loves this county. He loves Clinton. You can tell when you talk with him," Meyer said. "And it's not just words, either. He has done so much for this community."

Meyer has a special connection with Anderson County. His grandfather, John Rice Irwin, instilled a spirit of pride of where he's from.

"Growing up on the grounds of the Museum of Appalachia was a special reminder of the special bond the people of Appalachia had and continue to have with the land. I have a deep love and appreciation for the people of this region, and I look forward to being able to serve them in the future," Meyer said.

Meyer joins Stephenson, a stalwart in the Clinton business community, as well as industry veterans Blythe and Missy Sanders of Sanders Property.

"You know, we're a team, but we don't call it a team," Meyer said. We call it a family.