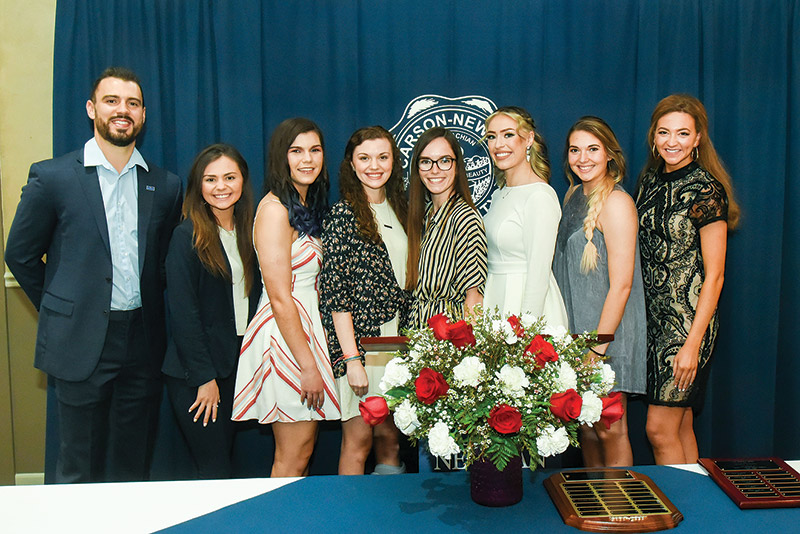 Carson-Newman University's Family and Consumer Sciences Department honored 16 students with scholarships, presented five awards and recognized graduating seniors during the annual FCS Honors Banquet.

The banquet, held April 8, was a time to celebrate students and the generous donations that enable them to access a Christian, liberal arts-based education that may not otherwise be possible.

Several scholarship donors and representatives attended the event, including: Ray Bible (Barbara Bible Scholars), Meredith Royston (Walter and Elizabeth Peugeot Memorial Scholarship) and Dr. Kitty Coffey (Kitty R. Coffey Endowed Scholarship).

AWARDS

The Roberts Dietetics Award, presented to the outstanding graduate in dietetics, is based on scholastic achievement, professional participation and leadership potential.

Winner: Abigail Wilson of Clinton.

SCHOLARSHIPS

Masterson-Collins

Katherine Rogers of Caryville

Ethel Reed Watters

Leigha Mozingo of Rocky Top

SENIORS RECOGNIZED

Abigail Wilson of Clinton.