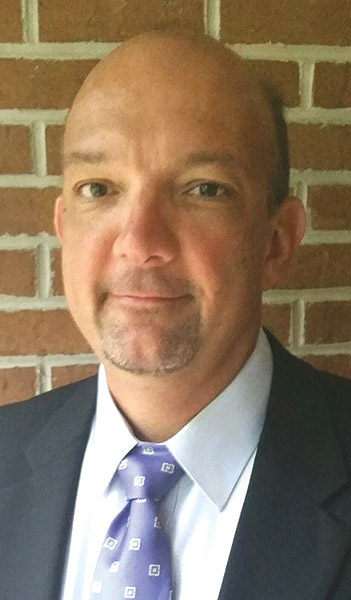 Jeff Cole is seeking re-election as Anderson County clerk.

Cole has worked in the Anderson County Clerk's O0ffice since 1989 and has served as Anderson County clerk since 2002, a press release announcing Cole's re-election bid said.

Cole is a certified public administrator from the University of Tennessee and he is a graduate of the University of Tennessee Local Government Leadership Program. Cole was president of the County Clerks Association for the state of Tennessee, and he was chosen as "Clerk of the Year" by all county clerks in the state in 2015, the release said.

During the 2020 COVID pandemic, the clerk's office has a continued interest in protecting Anderson County families and businesses that use the office. Recently, new counters were installed that have enhanced safety features and allow for better service, the release said.

The County Clerk's Office is responsible for waiting on more than 120,000 customers annually. The office collects more than $8 million annually and offers more than 15 different services to the citizens of Anderson County.

"Jeff Cole is a model public servant with a strong and proven record of effectiveness and efficiency," Tennessee Lt. Gov. Randy McNally said. "He has been an excellent county clerk for the people of Anderson County for 19 years."

The County Clerk's Office, under Cole's leadership, continues to provide the most up-to-date technology that allows for customer convenience in working with the office. Recently a self-service renewal kiosk was installed at the Oak Ridge office. With addition of this convenient and time-saving service, customer may now renew their tags 24/7. The renewal transactions are simple, fast, and secure.