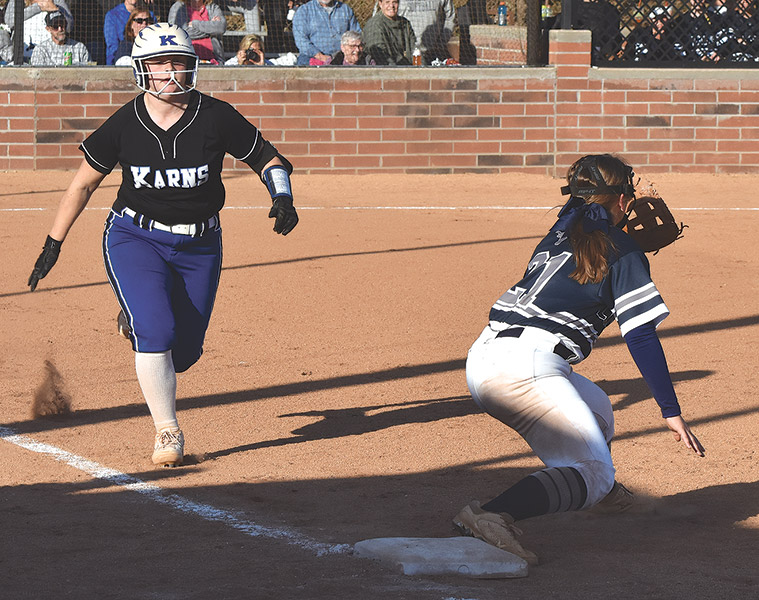 Anderson County's Lady Mavericks hosted the Karns Lady Beavers for a softball game on Thursday, April 22, ultimately winning 13-3 after five innings.

Head Coach Allen Russell said it was an important game for the team.

"It was huge for us, and our seniors knew how big of a deal it was," Russell said.

"They made sure that everyone was ready to play and we succeeded n all aspects of the game: pitching, hitting, and defense. It kept us in second place."

Reese Simpson led on the mound across five innings, with 13 first-pitch strikes and three strikeouts, finishing the night with a WHIP (walks plus hits per inning pitched) of 1.00.

At the plate, Jade Richards led the team on hits with three, tying with Abbie Buswell on RBI with both girls batting in four runners apiece. Makayla Simmons came in right behind the both of them with three RBIs, while MaKenzie Henderson finished with three Quality-At-Bats.

"Last time we played them for senior night, they ended up beating us, and the girls wanted to make sure that didn't happen again. They succeeded," Russell said.

Other games for the week included another win for the Lady Mavs against Union County, where the Lady Mavs won 3-2. Jade Richards finished that game with 2 RBI, while Leah Elkins pitched for all seven innings.