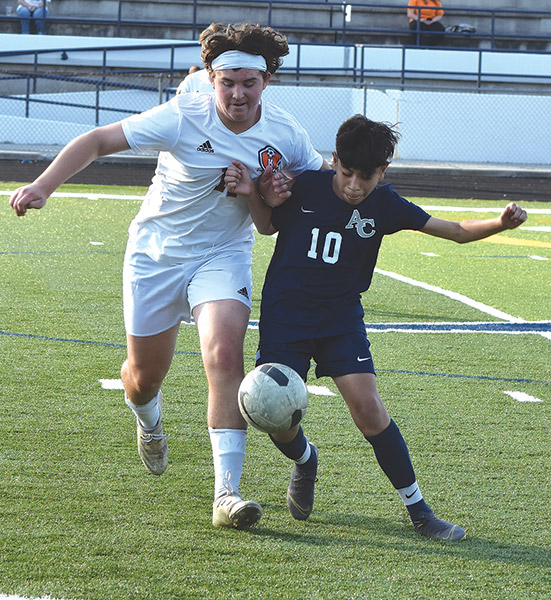 Anderson County High School soccer got three wins last week, first over Scott County on Thursday, 4-1, before hosting Roane County on Tuesday for the team's senior night.

There, the Mavs gained a 1-0 victory before finally traveling to Gibbs on Thursday for a 2-1 win.

Muller "Little Chicken" Gudino opened the game against Gibbs with a goal before assisting Ryland Ford on the team's second goal of the night.

Ford's goal came from crashing a corner kick that sent the ball spinning into the net. Gibbs tried to come back in the second half, scoring its only goal with 20 minutes left.

But the Mavericks' defensive backs held off a second goal for the win, putting them at 6-4 for the season.