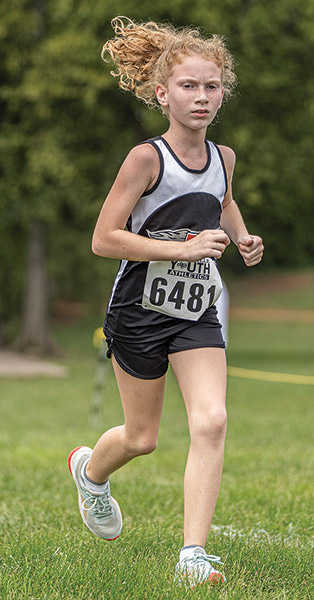 The Clinton Blaze will have a cheerleading squad for the first time during the 2021-22 school year and coach Kaylee Houck has announced the members of the inaugural squad recently.

Cheerleaders include: Kylie Anderson, Maria Bautista, Kelsey Braswell, Avyah Daniels, Ari Dunchan, Savannah Farmer, Kaydence New, Maisen Sharp, Isabella Spears and Emmy Wood.

Dance Team: Dance coach Sierra May has announced the 2021-22 Blaze dance team. Members include: Leia Wyrick, Kaylii Wagner, Lexi Steelman, Layla Reynolds, Emerson Williams, Kennedy Mayes, Lauren Wyrick, Ella Duggins, Brooke Pebley, Madi Bowlin, Myla Queener, Olivia Moore, Darlylnn L'Heureux, Arielle Whitlock, Gracie Hart, Amelia Goins, Kaylin May, Heaven Brown; Kalea Saunders, Sha'Via Pannell, Adrienne Callen, Sara Wood, Leila Moses, Riley Baker, Attison Duncan, Jordan Chamblee, Ella Hembry, Gracie Betts and McKenzie Lawson.

Boys Basketball: Jeff Little, Blaze boys basketball coach has announced his roster for the upcoming season. Team members include: Jayden Cuevas, James David Meredith, Austin Phillips, Charlie Turbyville, Owen McKamey, Caleb Rice, Evan Carmichael, Tucker Harmening, Cal Kirkpatrick, Zander Ford, Jaxon Lowe, Kade Webb, Levi Bracken, Aiden Ortiz, Matthew Taylor and Pierson Lollar.

Pancake Breakfasts: The Clinton Blaze cheerleading squad and dance team will host a pancake breakfast on Saturday at the Apple Blossom from 8-10 am. Cost is $5.

The boys and girls basketball teams will also host a pancake breakfast on Oct. 2 at the Apple Blossom. Cost is $5.

Swimming: Swim coach Mark Majors will have tryouts for his co-ed team on Sept. 20.

Girls soccer: The Lady Blaze will be fielding a soccer team this year and it will be coached by Allison Swanner.