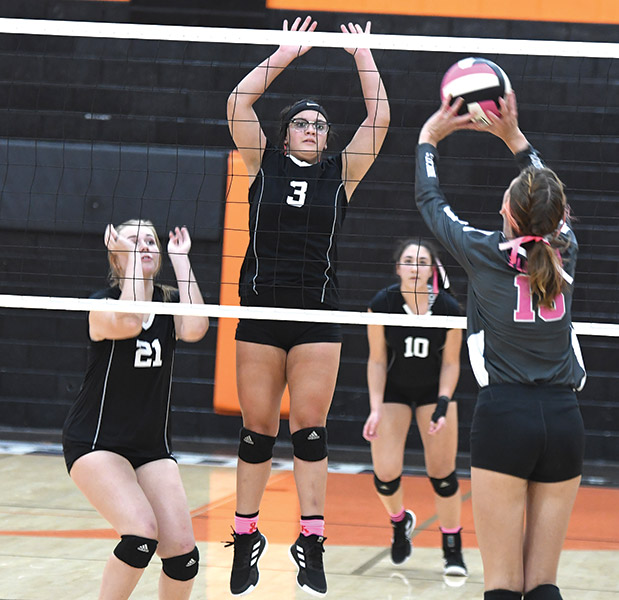 The Clinton Hawks took on Norris in their final game and honored the 24 football eighth-graders plus the dance team members and cheerleaders.

Dragons football Coach Darell Keith gave the team an inspirational message prior to the game. and several Dragons stayed to watch and show their support. The Hawks ultimately fell 28-18, but not for a lack of effort from quarterback Elijah Sexton and the rest of the team.

The Dragons soccer team had a hard week, dropping both of their games at home. The team played a hard game against Kingston Monday in a downpour and trailed 1-0 at the break before falling to 6-0. They came back Tuesday against Kingston and fell 1-0. The next games for the Lady Dragons include Concord Christian and Union County.

The Lady Dragons volleyball team decorated the Donnie Dome in pink for their annual pink-out night against the Central Lady Bobcats. The Lady Dragons took the win 3-1, led by 10 kills and 15 digs by senior Kierra Washington. Jordyn Majors helped with three aces and Darbi Brummett. Tomi Taylor added in 21 assists. After falling to Oak Ridge 3-0, the Lady Dragons take on Campbell County and Halls this week.