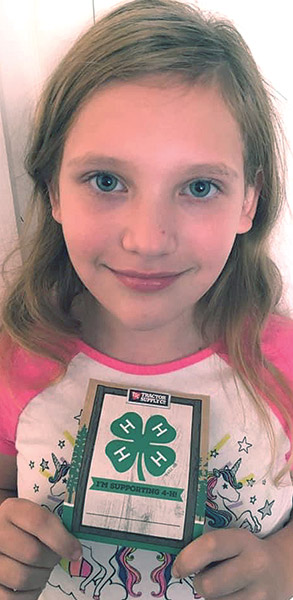 The 4-H fall paper clover campaign begins this week.

Anderson County 4-H and Tractor Supply teamed up in 2010 to start this campaign.

Anderson County 4-H members volunteer their time to help with this campaign, which starts today (Oct. 6) and run through Oct. 17.

During the 12-day fundraiser, Tractor Supply customers and team members donate by purchasing a paper clover to support the 4-H program and help enrich the leadership experience, from camps to community projects.

4-H members schedule a day and time to go to their local Tractor Supply. They set up a display and some even bring the animals they've raised.

This campaign will be at the local Tractor Supply store, at 320 Fox Family Lane, Clinton, and at the Tractor Supply in Oak Ridge.

The funds raised through the paper clover fundraisers directly benefit 4-H and the kids and teens they work with.

Show your appreciation and support and purchase a clover.

Come by, buy a clover and say "hi" to the local 4-H members.