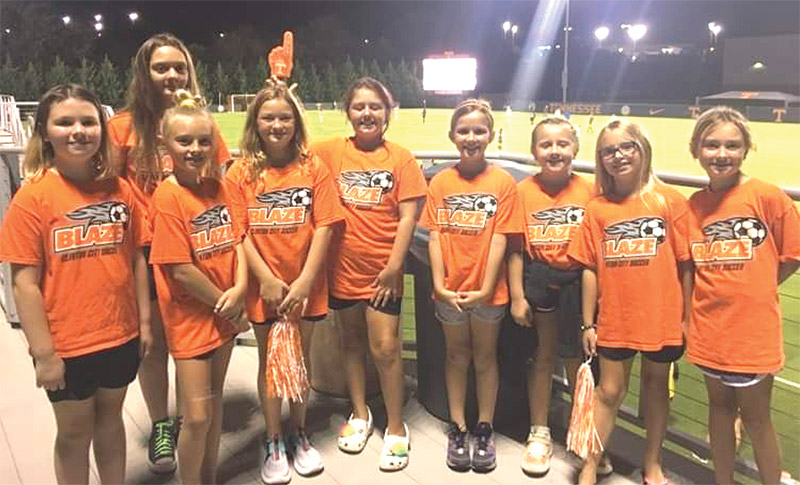 As the Clinton Blaze enter their final week of the 2021 soccer season there will be several showcases for the young athletes to show off the skills they learned this season.

There will be a U-10 scrimmage against Norris United at 5:30 p.m. Thursday at the Clinton field next to the jail, and a U-12 scrimmage against AYSO at 5:30 p.m. Friday, also at Clinton.

The last intrasquad game is at 10 a.m. Saturday and will be followed by a "Parking Lot Pizza Party" at the field around 11:15. a.m.

The 2021 soccer season was very successful and saw the participation of student athletes take off.

Meet the Blaze basketball teams Oct. 26 — and order your Blaze fall gear.

Also to be presented will be the Blaze color guard, cheerleaders, and dance team.

Admission is $5.

The girls' game starts at 6 p.m. and the boys' at 7 p.m.