Lady Hawks are building on last year's success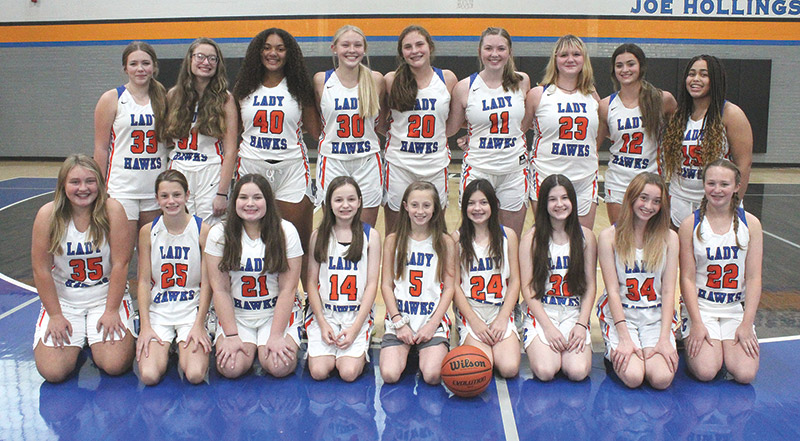 The Lady Hawks had a very good season in 2020-21.

Making it to the second round of the region, the Lady Hawks lost to the eventual state champions.

"Last year was the best year we've had since I've been here," Lady Hawk Head Coach Kristen Land said.

Land has been with the Lady Hawks for seven seasons, so that's a pretty impressive history.

But can this season be even better?

Well, they play in a tough district. They lost five key players from last year's squad. And, well, again, they play in a really tough district.

The Lady Hawks won't have to worry much about their own squad. There is a lot of talent coming back, experienced talent.

"We lost five really big players from last year," Land said. "Girls who did a lot of scoring for us.

"But we have three girls coming back with a lot of experience in Addi Gamble, Lanee Carmichael and Josie Moody. These three girls will be really huge for us this year."

Two more Lady Hawks, Jailie Rodd and Macy Wandell, are expected to be big contributers as well.

The team has some depth and that's a big advantage in their district.

The Lady Hawks have seven eighth-graders and 11 seventh-graders.

"We also have a couple of new girls coming up from the elementary school who are really going to help us out," Land said. "We're looking forward to good things from them."

So, the Lady Hawks will be fine.

It's the rest of the district that could stand in the way.

"Every game is big," Land said. "We have a fairly large district, but we only play each team one time, so every game is really important. Last year it came down to us and Heritage, so that's a really big game. Sevierville is a big game, they always play us really tough."

And like the boys squad, the Lady Hawks have a brutal stretch of games on the road through December and early January.

One of those road games is the Anderson County tournament Dec. 27-29, and that comes toward the end of that long road trip.