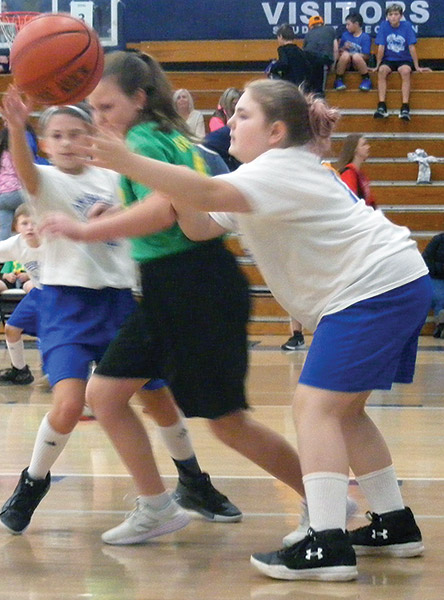 The Briceville Hornets played two games last weekend, taking a loss from Norris.

The games were part of the action in the Anderson County Elementary School League played at the Anderson County High School gym.

The Norris players brought a good game with Braxton Kanipe, Connor Dabney and Colton Lawson on both sides of the ball.

Norris was particularly good defending against three-pointers.

In between the Norris games, Fairview beat Andersonville.

Eli Lindsey from Fairview dominated with three-pointers in the final quarter.

The Briceville Hornets' second game was a win against Dutch Valley.

Tanner Cook had a great game for the Hornets. He was dominating with three-pointers and defense in the last quarter.

Sophie Shetterly was exceptional guarding against two rivals.

Levi Orich was on his toes with a good defensive effort for the winners.