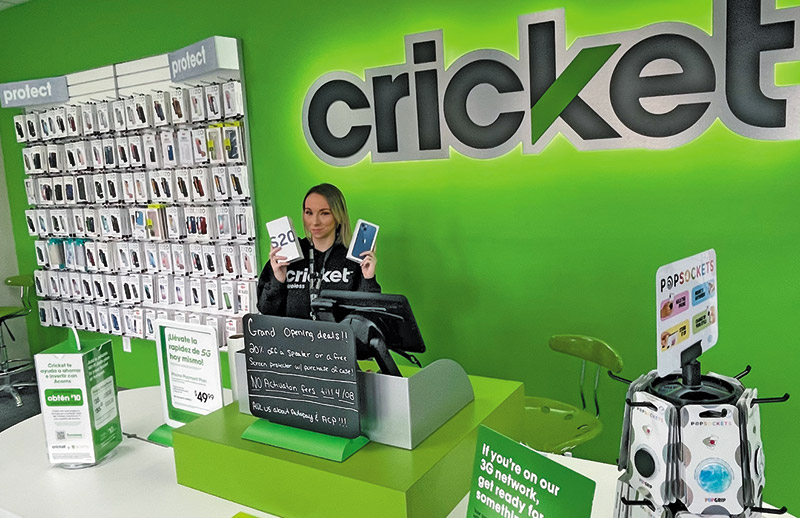 A new cellphone store, Cricket Wireless, has opened in Clinton.

Operated by Knoxville-based N-Touch Wireless, the Cricket store is at 343 S. Charles G. Seivers Blvd., between Burger King and McDonald's, in the former quarters of the Clark & Washington LLC. Bankruptcy attorneys.

Manager Kerri Elise Miller said Monday that the store had its "soft opening" last Friday, but plans to hold a grand opening soon.

"This is our 13th store," she said of the parent firm N-Touch Wireless, a franchisee of Cricket Wireless.

Cricket Wireless is a subsidiary of AT&T, and offers discount pre-paid cell service plans. It has about 10 million U.S. customers. It was originally owned by Leap Wireless International.

For now, the store is waiving activation fees for new customers, and has special discounts for people on qualified government-assistance programs. Regular pricing ranges from $30 to $60 per month, with the top plan offering unlimited talk, text and data service. "We're so glad this space came open," Miller said. "We had been looking for a site to put a store in Clinton for about the past three years." Store hours are 10 a.m.-7 p.m. Monday through Friday, 10 a.m. to 5 p.m. Saturday, and 1-5 p.m. Sunday, she said.