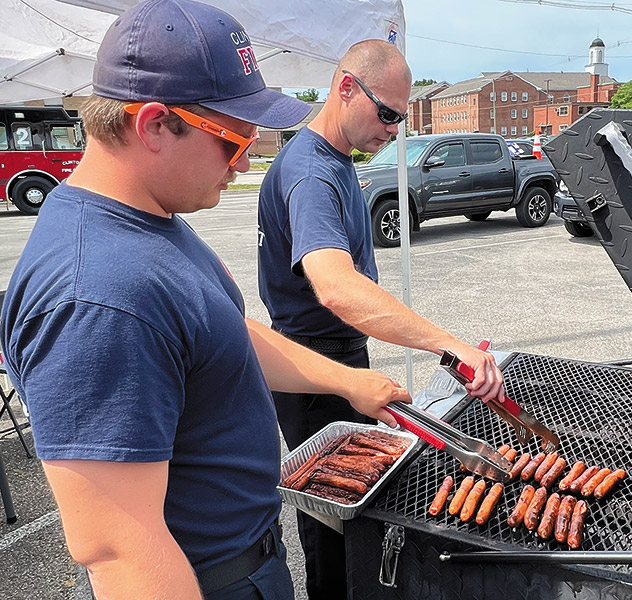 The Anderson County Chamber of Commerce handed out free hot dogs, cupcakes and good will during last Saturday's chamber "90th birthday" party in downtown Clinton.

Earlier in the day the chamber sponsored a 5K run and a one-mile fun run/walk.

The main event, in the Commerce Street parking lot, was free to the public, although some of the activities involved a fee, such as waxed-hands sculptures and an ax-throwing attraction – along with shaved ice treats from the Kona Ice truck.

State Rep. John Ragan was among those who took advantage of the opportunity to have a wax sculpture made of his hand.

Live music was performed by C-Town Music, and JD's Realty and Auction sponsored face painting for children by Royal Magic Events.

The Clinton Fire Department was on hand grilling the hot dogs, and there were fire trucks on display.

What is now known as the Anderson County Chamber of Commerce was founded in 1932 as the Clinton Chamber. The name was changed to the Greater Clinton Chamber of Commerce in 1977, and was given its present name in 1984.