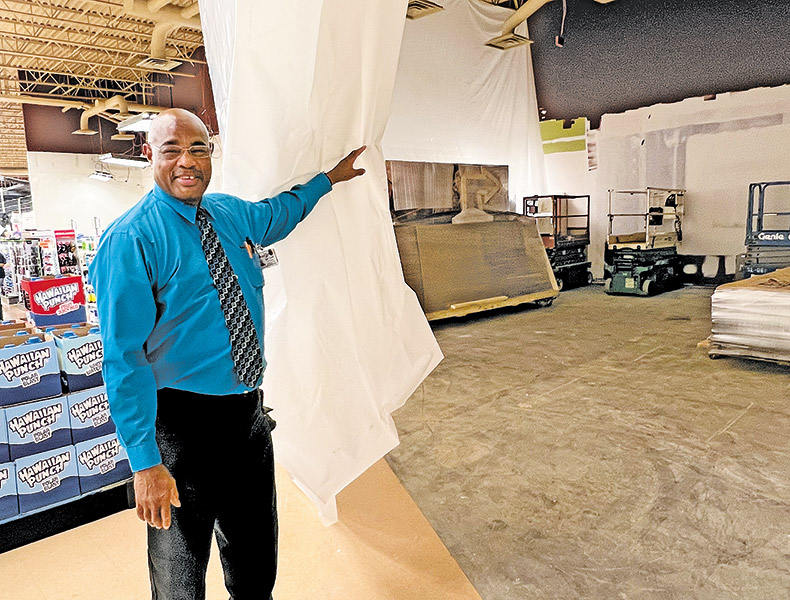 On the heels of a Starbucks coffee shop opening on North Charles G. Seivers Boulevard a few weeks ago, Clinton is in line to get yet another – this one inside the Food City Supermarket on the other end of town.

KVAT Food Stores, the Food City corporate parent, on June 21 obtained a building permit from the city of Clinton for a $110,000 "commercial interior" project to put the Starbucks inside the supermarket, at 507 S. Charles G. Seivers Blvd.

It's part of an overall plan to renovate and expand the Clinton Food City, store Manager Sam Turner said Friday.

"It's coming in along with other remodeling," he said. "That will include a sushi bar, new cases and coolers, stove and ovens in the bakery/deli. There will also be a new décor package; we are already painting and updating to the new décor."

Food City also is expanding its health and beauty-care products into the area formerly occupied by the in-store bank branch, which recently closed, Turner said.

"Where the bank was, we're taking that space, and all health and beauty care will be relocated there," he said. "That will give us more grocery retail space for better variety on grocery items. We're doing improvements to better serve our customers with more variety."

KVAT Food stores got a building permit on June 6 for $11,000 for demolition of the bank's interior space.

The addition of the Starbucks and the expansion of floor space will lead to 40 new jobs at the store, Turner said.

No opening date for the in-store Starbucks has been set yet, but Turner said he hopes to have it open before the end of the year.

"I would like it to be done before the holidays," he said. "Everything is pending on the stars aligning."

He said the kiosk-style facility would be built near where register No. 7 is now, on the deli side of the building.

It's not a leased space for an outside operator, Turner said.

"It will be operated by our employees, under Starbucks' guidance," he said. "I will be hiring the staff for it."

That staff will be trained by Starbucks corporate personnel, so the Food City location will be as authentic as any other Starbucks, he said.

There will not be a drive-through window, however, he said.

Turner has been with the Clinton Food City for more than 22 years.