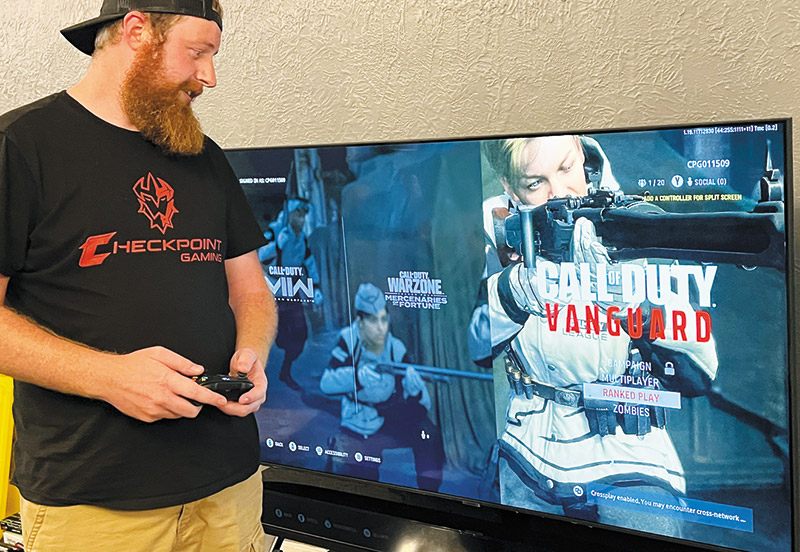 Checkpoint Gaming – downtown Clinton's newest business – opens Friday (July 22) at 321 N. Main St.

Owned and operated by Jennifer and Andrew Poche, Checkpoint Gaming will feature new and used trading cards and collectibles such as action figures, toys, book sets, DVD sets, board games and video games.

There will also be a place to play video games, Jennifer Poche said.

"We have a gaming center with all the newest consoles, where you can pay by the hour or the day, and can play the latest and greatest video games," she said.

"We're also going to host weekly trading-card tournaments. We've got Pokémon, Magic: The Gathering, and various other ones."

Checkpoint Gaming will be open seven days a week. Hours Monday through Friday will be noon to 9 p.m., and Sunday noon to 5 p.m., she said.

The couple recently decided to fulfill a longtime dream they've had of owning their own gaming store, and they moved to Clinton from Oak Ridge to get the business started.

"We were sitting in E. Claire's having coffee one day and saw a real estate sign across the street," Andrew Poche said. "We called the number, and soon we had a lease on the building for our store."

"I've been in retail before, and we're both passionate, lifelong gamers," Jennifer Poche said. "We have been Nintendo game players. And recently, I have been super deep into the craft beer world, working at Orange Hat Brewery. That has been a lot of fun."

Andrew Poche has been working for several years at Shawmut Manufacturing in the Eagle Bend Industrial Park, his wife said.

For now, they will be the only ones working at Checkpoint Gaming, they said.

"It will be just me and Andrew manning the station until we are completely overwhelmed," Jennifer Poche said.

Checkpoint Gaming already has a Facebook page that people can view for more information.