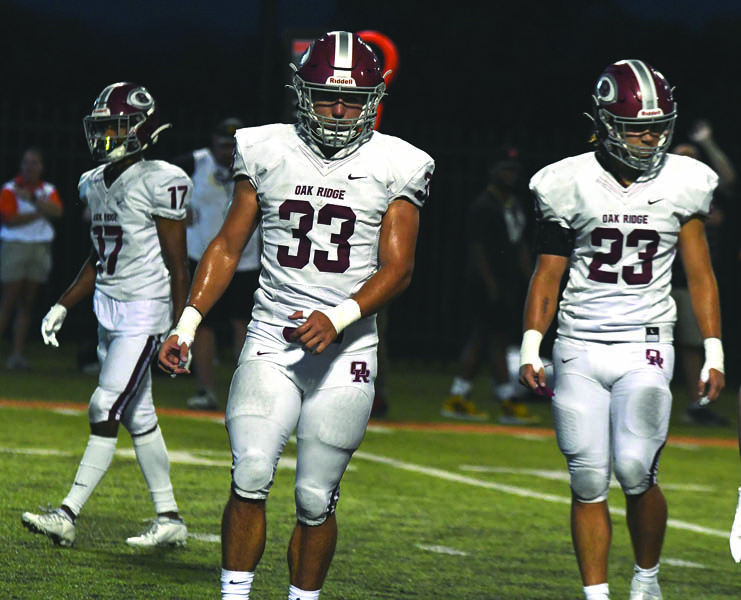 The long offseason is over as the 2022 high school football campaign begins this week.

Oak Ridge will open the season Friday night when it travels to South Knoxville to tangle with South-Doyle at Billy K. Nicely Stadium. It will be truly a venture into the unknown for both the Wildcats and the Cherokees.

Both teams have new coaches, as former West High, Cleveland and Halls Coach Scott Cummings takes the reins for Oak Ridge, and Paul Shelton is now the coach at South-Doyle.

Both Cummings and Shelton replace legendary coaches, as Cummings takes over for Joe Gaddis (now the athletic director for the Wildcats) and Shelton replaces Clark Duncan.

Duncan is a member of the Greater Knoxville Area Sports Hall of Fame and a former Tennessee football player, who achieved coaching success in the high school ranks with the Cherokees and Powell.

"We're both new to our programs, "Cummings said. "They don't know us and we don't know them. I know they have good athletes and I know they can run and a lot of their kids play both ways.

"I don't know much about them. They exchanged films with us and they only had one scrimmage, and that was against William Blount. William Blount runs the Wing-T, so unfortunately, that film wasn't much help to us."

One thing Cummings does know is that his team must play fundamental football and execute.

"It's not like we know each other," he said. "So the team that executes and plays the best fundamental football will win the game."

The Cherokees went 6-5 and lost to Greeneville in the opening round of the TSAA Class 4A playoffs. They appear to be in a rebuilding mode this season.

"The majority of these cats are new faces," said Shelton, who took over at South-Doyle after a stint as an assistant coach at UC-Davis. "But South-Doyle is not a talent-depleted place.

"We have talent all over the place. We just have a lack of experience and a lack of maturity. Coach Duncan left us in a good spot."

Cummings inherits a team that made the playoffs in 2021.

The Wildcats, however, finished 3-8 last year.

The Wildcats have battled injuries during the preseason. Against Anderson County at the recent 5 Star Preps Jamboree at Carson-Newman, some players including a pair of offensive linemen, didn't play against the Mavericks in a two-quarter game that finished in a 7-7 tie.

"We've had to have a next-man-up mentality, and our kids have done a good job with that," Cummings said.

The new coach said he was pleased with his offense's effort in the first period, which resulted in a touchdown.

The Wildcats engineered a 79-yard drive that resulted in a touchdown when senior quarterback Peyton Sharpe connected with Brandon Heyward on a 35-yard scoring strike.

"Offensively, with our No. 1's, we executed pretty well and we moved the ball pretty well," Cummings said.

He wasn't nearly as happy with Oak Ridge's defense.

"Defensively, we didn't execute," he said. "We missed tackles and we can't afford to do that because we're already undersized," Cummings said.

"We're going to have to get back to basics and back to fundamentals and not worry so much about scheme."

The Wildcats will head to Knoxville with hopes of avenging last year's 28-20 loss to the Cherokees.

Kickoff is slated for 7 p.m.