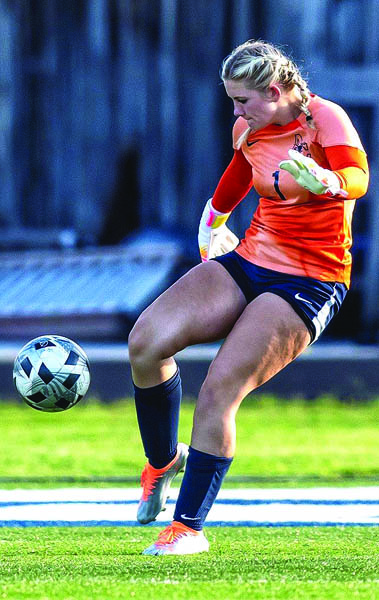 After opening its 2022 season with a 3-1 victory over Cumberland County at home on Tuesday, Aug. 16, the Anderson County High School girls soccer team competed in the Smoky Mountain Cup over the weekend at Rocky Top Sports World.

The Lady Mavericks (1-3) lost to two teams from Kentucky, as well as to the Lady Hawks of the Merrol-Hyde Magnet School, a top in-state program and defending TSSAA Class A State Champion.

The Lady Hawks hail from Hendersonville.

Anderson County opened tournament play with a 3-1 loss to Daviess County (Ky.) Saturday morning. The Lady Mavericks then fell to the Lady Hawks 8-2 Saturday afternoon.

ACHS closed the weekend event with a 6-0 loss to Murray (Ky.)

The Lady Mavericks returned to action at home Tuesday against Oneida but results were not available at press time.

Anderson County travels to North Knox County Thursday to play 2022 Class AA State Tournament qualifier Gibbs.

The match will be played at Tommy Schumpert Park in Halls and kickoff is slated for 6:30 p.m.