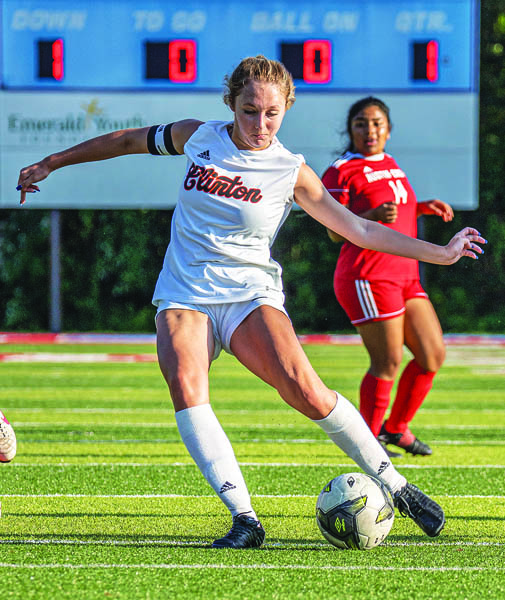 Clinton High School girls soccer Coach Suzanne Stout knew that her team faced a rebuilding year when the 2022 season began last week.

But she had to like what she saw from the Lady Dragons in their first two matches.

Clinton notched a pair of victories to open the new season, with both wins coming on the road.

The Lady Dragons made a trip to East Knoxville Thursday night and returned home with a 5-1 win over Austin-East at Sam Anderson Field.

Elly Leander had a hat trick for Clinton (2-0) against the Lady Roadrunners. Addie Haney also tallied for the Lady Dragons on a penalty kick.

The Lady Dragons also benefitted from an own goal when Austin-East inadvertently put the ball in the back of its net.

In its season opener on Tuesday, Aug. 16, at Oliver Springs, Clinton posted a 3-1 win over the Bobcats.

Three different Lady Dragons scored in the game as Clinton picked up markers from Leander, Riley Sharp and Sadie Haney.

Although Stout said she knows her young side will face tougher tests as the season progresses, she couldn't be happier with the start.

"Our girls are coachable and they want to learn," Stout said. "I know that we'll see tougher teams, but I've enjoyed watching them play in these first two games. We got two wins on the road, and that's big for us.

"Our girls are getting better every day. They're getting better every time they play. This is a good start for us, and my stars are stepping up."

The Lady Dragons played their home opener Tuesday against Campbell County. Results were not available at press time.

Clinton travels to Loudon Thursday to face the Lady Redskins. Kickoff is slated for 7 p.m.