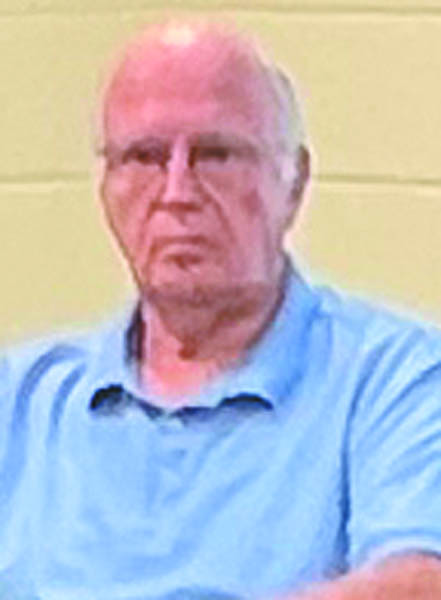 Four of the five current Norris City Council members will be returning for another two years after the Nov. 8 city election, but they will be joined by newcomer Charles "Chuck" Nicholson, who now serves as chairman of the Norris Tree Commission.

Although six candidates had filed to run by the Aug. 18 deadline, one current council member, Robert M. Sain, withdrew from the race late last week. Sain was seeking his first full term on the council after having been appointed to fill the unexpired term of Jill Ryan in November 2021.

With his withdrawal from the election, that leaves just five candidates running for the five council seats. The incumbents who are running for re-election are Mayor Chris Mitchell, Vice Mayor Bill Grieve, Loretta Painter and Will Grinder.

Sain told The Courier News on Tuesday that because of his new work schedule, he won't have enough time to handle his City Council duties. He is a lawyer who serves as a contract manager in the Deloitte Services contract division, assigned to the Atlanta office.

"Things have changed for me at work," he said. "I've been promoted at work, and will be traveling more. It just boils down to not being able to devote the necessary time to the council. But we have some good candidates."

He noted that he will still be on the council until the new member is sworn in in early December.

"I was hoping to get a good city manager in place," Sain said. "I don't know how that is going to play out." The council is trying to find a replacement for former City Manager Scott Hackler, whose final day on the job was Aug. 26.

Joe Deatherage is now acting city manager, but is not a candidate for the permanent position.

Sain said he also is planning to retire soon from his Deloitte job, and that one of his duties ahead will be to train his replacement.

"So, I won't say that I won't ever run for council again," he said.

Sain also will leave his position as the council's representative on the Norris Water Commission, which is embroiled in a multi-million-dollar effort to upgrade the city's sewer system under orders from Tennessee's environmental regulators.

The council will have to appoint a new representative to the Water Commission after the election.

With Sain out of the race, and only five candidates running, there is only one way there could be any opposition: if someone decides to run as a write-in candidate.

But even that option comes with a deadline of noon Sept. 19 for a candidate to file a notice to the Anderson County Election Commission seeking to have his or her write-in votes counted in the final vote tallies Nov. 8.

This is Nicholson's second attempt to join the council. He was one of two candidates who applied last October to fill the unexpired term of Ryan, who resigned in September 2021 before completing even the first year of her first term on the council.

The other four council members chose Sain, who is a lawyer, over Nicholson in November 2021 to fill out Ryan's unexpired term.

Nicholson was at odds with now former City Manager Scott Hackler and the council over Hackler's decision last year to have the historic elm tree in the downtown Norris Commons area cut down over safety concerns.