Opponents should be very wary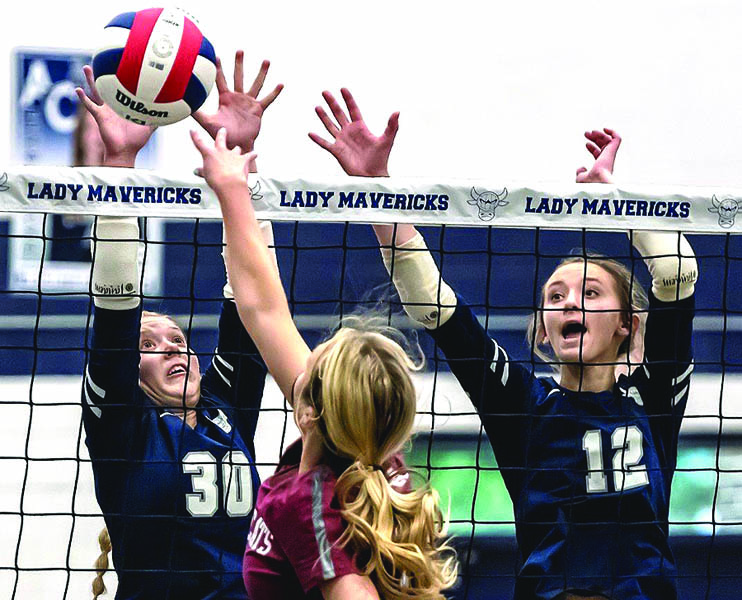 When Anderson County High School's volleyball team dropped a tough five-set match at Farragut early last week, the Lady Mavericks got a wake-up call.

"I think that game at Farragut (Monday, Aug. 29) woke us up," Anderson County Coach Jayme Smith said.

The coach was correct, or so it seems.

The Lady Mavericks, after falling to the Lady Admirals, defeated Oak Ridge in four sets on Wednesday, Aug. 31, capturing a 25-22, 15-25, 25-18, 26-24 victory over the Lady Wildcats in a non-league match. Oak Ridge is perched atop the District 3-AAA standings.

"We played pretty well against Oak Ridge," Smith said. "That was a big win for us.

Against the Lady Wildcats, ACHS boasted a balanced hitting attack. Anna Kay Smith and Shelby Kelly had nine kills each. Alyssa Meier added eight kills and five blocks. Anna Kay Smith also had 19 digs.

The Lady Mavericks (12-8 overall, 2-0 in District 4-AA) concluded the week with a sweep of Union County Thursday night. Anderson County made short work of the Lady Patriots, claiming a 25-7, 25-9, 25-18 victory.

Kelly had 13 kills and six digs and Kyra Damewood added six kills.

The Lady Mavericks had a stellar service match against the Lady Patriots. Eberlee Mayes served up five aces while Gracie Hayes finished with four.

Anderson County returned to action Tuesday night as they traveled to Corryton to take on Gibbs.

Coach Smith said that the Lady Eagles would represent ACHS's toughest district opponent to date.

"We have two matches and both of them are away," she said. "Gibbs will be our toughest district opponent, and then we play at Fulton on Thursday.

Results of the Anderson County-Gibbs match were not available at press time.

First serve for Thursday's match in North Knoxville against Fulton is slated for 6 p.m.