Lady Wildcats sweep Clinton in series of tough sets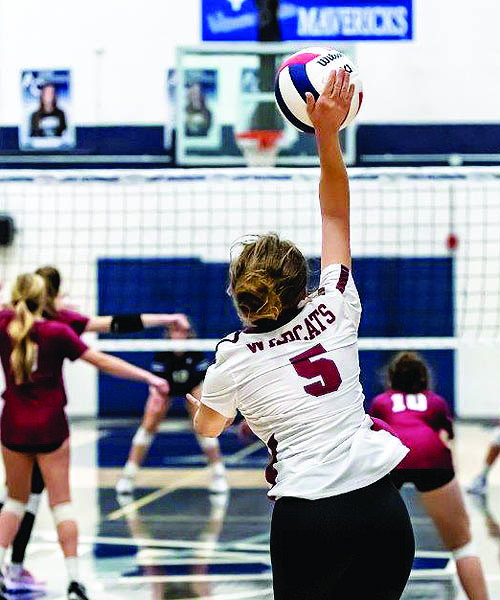 Oak Ridge High School's volleyball team won two of its last three matches.

The Lady Wildcats took sole possession of first place in the District 3-AAA standings with a sweep of rival Clinton at Wildcat Arena on Tuesday, Aug. 30. Oak Ridge downed the Lady Dragons 25-20, 25-21, 25-12.

Clinton entered the match tied with Oak Ridge (8-5 overall, 6-0 in the district). Lady Wildcats Coach Audrey Sherles said that the Lady Dragons proved to be a tough opponent.

"I think this is a more competitive team (Clinton) than we've seen in the past," Sherles said. "But, we've played well in the district.

"We've played at a consistent tempo and that is key because it enabled us to play well throughout the match in all three sets. Marissa Kenworthy continues to play well. She is doing well defensively and she's producing much more than she did last year. Rebekah Gawthrop is solid both offensively and defensively, and offensively, Sophie Waraska is playing really well."

The Lady Wildcats lost in four sets at Anderson County on Wednesday, Aug. 31, falling to the Lady Mavericks, 25-22, 15-25, 25-21, 26-24.

Oak Ridge returned to district play Thursday night and defeated the Karns Lady Beavers in straight sets, 25-9, 25-15, 25-21.

The Lady Wildcats have matches against Campbell County, Bearden and Powell this week.