Charles 'Adam' Ledford will begin duties Oct. 17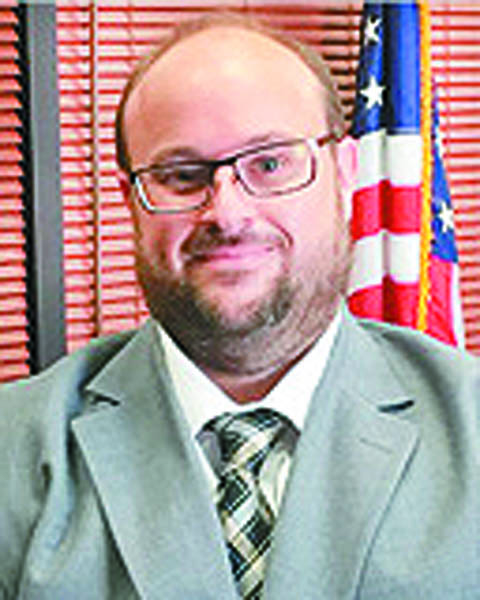 Charles "Adam" Ledford, currently city administrator in Marion, Kentucky, is on tap to take the city manager position in the city of Norris.

A contract to hire Ledford, who goes by the name "Adam," was approved on a unanimous vote by the Norris City Council on Monday night, with a base salary of $110,000 plus benefits.

Ledford, 45, a native of Eldorado, Illinois, accepted the job Tuesday morning in a communication with Norris Mayor Chris Mitchell, and is scheduled to begin in Norris on Oct. 17.

He has been city administrator since 2016 in Marion, a town of about 3,000 people in western Kentucky. Before that, he was city administrator in Sac City, Iowa, from 2008-16.

Ledford replaces Scott Hackler in the Norris city manager position. Hackler resigned in June, citing health reasons.

The new Norris city manager holds a master of public administration degree in local government from City University in Seattle, Washington; a bachelor's degree in business administration and management from Park University, Park, Missouri; and an associate of arts degree from Southeastern Illinois College in Harrisburg, Illinois.

He also has an internal auditor certification from Texas Auditor Development in Austin.

In the lead-up to the vote to offer the job to Ledford, Norris Councilwoman Loretta Painter said: "I believe he is the person who can lead us through the humps and bumps we're facing."

Painter's comment was largely in reference to the city's current problems with its sanitary sewer system, which is facing about $7 million in upgrades mandated by the state of Tennessee's environmental regulators.

Sept. 12, during the City Council's regular September meeting, the council chose 10 of about 40 new applicants to invite for interviews for city manager, and set a revised schedule for cutting the list to a single candidate. All 10 semi-finalists were interviewed over three nights last week, before the council's meeting this week to select the finalist.

Besides his salary and typical city benefits, Ledford will also receive a $300 a month car allowance for using his personal vehicle in the job, and will be allowed up to $7,500 in relocation expenses, which can be used for moving expenses or temporary housing in the Norris area, or a combination of the two. He also will be entitled to six vacation days from the start of employment.

This was the city's second attempt to find a new city manager. After the council's first chosen candidate turned down the job Aug. 8, the council voted to reopen the selection by advertising again for applicants.

In the meantime, Norris resident Joe Deatherage is serving as part-time interim city manager until the replacement arrives. Deatherage is working for minimum wage, he and the council decided. He also filled in as interim city manager six years ago for about three-and-a-half months.