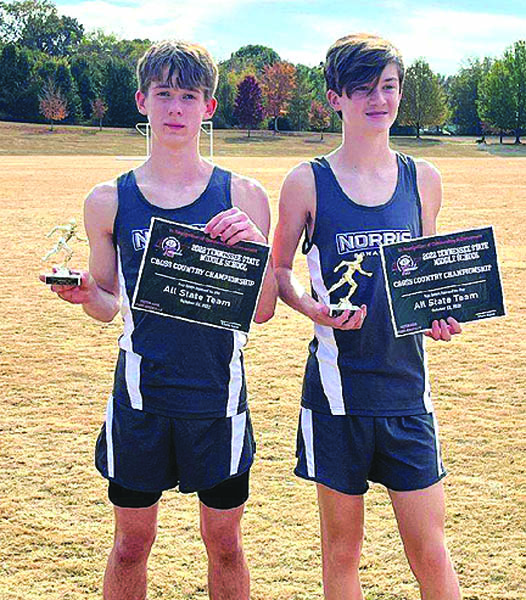 A pair of Norris Middle School cross country runners achieved All-State honors at the Elementary and Middle School State Championships recently.

Cameron Hardy and John Cutler both posted top finishes at the meet at Victor Ashe Park in Knoxville Saturday morning.

Hardy completed the two-mile course in 11 minutes, 54 seconds and finished in 11th place in the event.

Cutler came in 17th as he posted a time of 12:08.1.

Danni Conder competed for the Lady Senators. She finished in 203rd place and completed the course in 16:13.4.