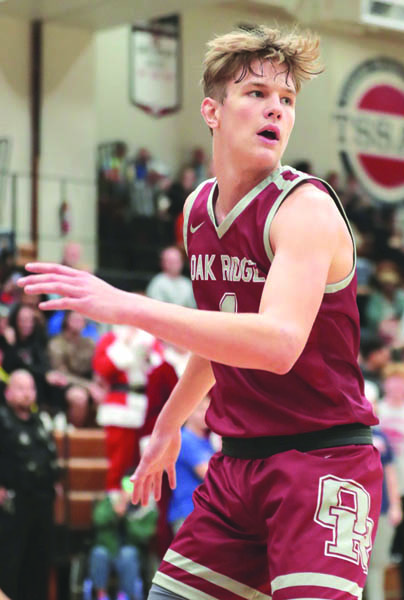 Despite seeing his team off to a perfect 9-0 start, Oak Ridge High School boys basketball Coach Aaron Green is still looking for his young team to get better.

"We've found a way to win and we've won a couple of close games, but in order to make a postseason run in this area, we still have a lot of things to clean up and a lot of stuff to work on," Green said.

"With every experience we have, we can learn."

The Wildcats kept their unblemished record intact with a 65-56 victory over Murfreesboro Oakland Friday night at Wildcat Arena.

"We ended up winning by nine against Oakland, but that was close," Green said. "That was a tight game."

Kaiden Brightharp and Brennen Scott each scored 22 points to lead Oak Ridge against the Patriots. Grayson Strader added 10 points and Bryson Comer finished with nine.

The Wildcats opened the week with a 68-63 overtime win over Cleveland at home on Tuesday, Dec. 13.

"We were able to beat Cleveland in overtime," Green said. "That was a great basketball game with two teams competing and playing hard."

Brightharp scored 28 points against the Blue Raiders, while Strader finished with 15.