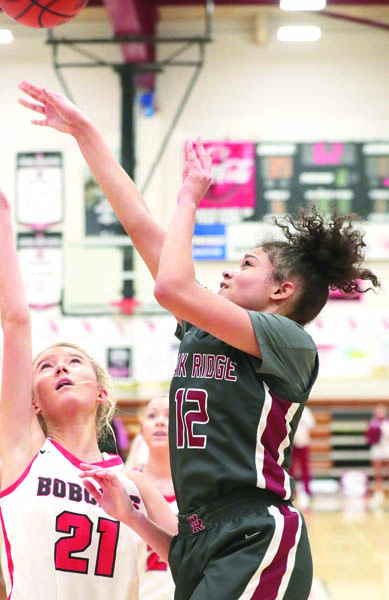 The young Oak Ridge High School girls basketball team saw its struggles continue last week. The Lady Wildcats dropped a pair of close games at home.

On Friday, ORHS ended up on the short end of a 58-55 decision against Murfreesboro-Oakland at Wildcat Arena.

Sophomore Ze'Yana Stewart had 22 points, six assists and five steals to lead the Lady Wildcats (3-6) against the Lady Patriots.

Jenna Johnson added seven points and four rebounds, while Lindsay Cleveland recorded four rebounds, three assists and two steals.

Oak Ridge opened the week with a 56-54 loss to Cleveland on Tuesday, Dec. 13, at home despite having three players post double figures in the scoring column and holding a 25-23 advantage at halftime.

Stewart scored 15 points and pulled down five rebounds for the Lady Wildcats.

Cleveland scored 12 points and grabbed nine boards, while Dimitria Strickland finished with 10 points and four rebounds.

Ayana Porter chipped in with five points, six rebounds and five steals.

Cleveland's Milah Williams, a senior guard, scored four of her 10 points in the final minute and 24 seconds to propel the Lady Raiders to victory.

Lauren Hurst, a senior guard/forward for Cleveland, had 20 points to lead all scorers.